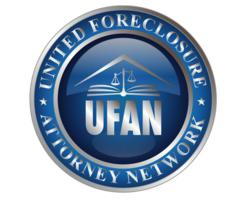 Roseville, CA (PRWEB) July 10, 2012
UFAN Legal Group, PC ("UFAN") won an important victory recently in its suit against Ocwen Loan Serivicing, LLP ("Ocwen"). The lawsuit survived demurrer filed by Ocwen and the case is now expected to either settle or move forward to trial.
UFAN filed its complaint against Ocwen on February 9, 2012 in Alameda County Superior Court (case number RG12616583) on behalf of borrowers whose loans are serviced by Ocwen. The case targets Ocwen's alleged harmful servicing practices, including the bank's improper handling of mortgage modifications. The case was amended on May 2, 2012.
On June 28, 2012, the Honorable Robert B. Freedman in the case ruled that Plaintiffs' servicing claim was sufficiently plead and that the claim will proceed to trial unless the parties first settle. Ocwen was given 30 days from the judgment to answer the complaint.
Based on the indications of both parties that settlement negotiations were ongoing, the judge has allowed 120 days before the next case management conference to allow the parties to try to settle the claims out-of-court.
UFAN continues to fight for the rights of distressed homeowners who have been allegedly injured by poor business practices of banks, and who have been left without assistance from other government sponsored programs.
If you believe you may have been injured by your lender or loan servicer, UFAN offers complementary attorney consultations to assist distressed homeowners in assessing possible options for relief including, but not limited to, litigation and bankruptcy.
Click here to contact UFAN.
ABOUT THE UNITED FORECLOSURE ATTORNEY NETWORK
UFAN Legal Group, PC dba United Foreclosure Attorney Network ("UFAN") is a Roseville, California-based law firm providing mortgage litigation and other debt related legal services. The dedicated attorneys and staff at UFAN work tirelessly to seek justice and fight for the rights of its clients. For more information call toll free 1-866-400-4242.
This release may constitute attorney advertisement. Kristin Crone, Esq. is the attorney responsible for this advertisement. The information in this release and on the UFAN website (ufanlaw.com) is for general information purposes only. Nothing in this release or on the UFAN website should be taken as legal advice. Prior successes are no guarantee of future performance. Litigation is inherently uncertain and results in litigation are never assured.