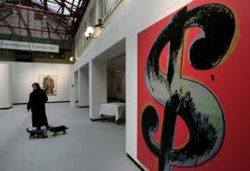 "Photographers are sitting on a gold mine." Tuck Tucker, the Art Marketing Agency
Sarasota Fl (PRWEB) July 11, 2012
Instead of gathering dust in a photo album,The Art Marketing Agency announced they will post images from amateur and beginner photographers to online photography galleries.
"Why shouldn't everyday photographers get more use out of their travel and family photo collections? Online galleries deliver a whole newmarket and audience for all kinds of photographs." observed Tuck Tucker, agency director at the Art Marketing Agency,Sarasota, Fl.
The rapid growth of online art and photography galleries presentsopportunities to market photography around the world to all types of buyers twenty four hours a day. Its now easy to put photos to work instead of gathering dust in a photo album for CD.
Online photo galleries need all types of photos for clip art,stockphotos,backgrounds,reference,and for collectors.
Popular Subject include photos of animals,photos,animals,scenicsports,leisure,travel,nature,landscapes,seasons,fun,humor,scenic,family,babies,special occasions,weather,abstracts,still life,you name it.
The agency does all the work by posting the images in the best online galleries for a small,one time fee.There are no additional charges.
If needed,the Agency will also set up a photography web site. Posting fees range from $15. for three,six photos for $25., and post fifteen photos for $50.
The most popular program is for fifteen photos for only $75. and includes a free photo website. Friends and family can then view photography collections at the website.
The photographer is paid royalties and commissions via an account such as Paypal. Many online galleries print and ship the photos directly to the buyer.
To get started,photographers should sign up and send their photos
to:BestArtMarketing(at)gmail(dot)com
Details about this special program are available at the companies
website: [http://www.theartmarketingagency.com/gpage7.html
The Art Marketing Agency is the leading fine art and photography
marketing service posting fine art images for artists in worldwide
fine art galleries.
For more details,please contact: Tuck Tucker, 239.250.4920
email: bestartmarketing(at)gmail(dot)com