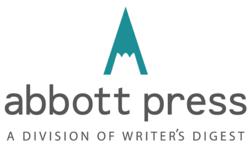 Bloomington, IND (PRWEB) July 11, 2012
Abbott Press, a division of Writer's Digest, today announced author Rebecca D Elswick's debut novel, "Mama's Shoes," has been chosen to receive the prestigious "Mark of Quality" distinction. The "Mark of Quality" is reserved for books published through Abbott Press that come highly recommended for style and literary merit by the Writer's Digest editorial staff.
The "Mark of Quality" is a celebrated achievement in the writing community and provides many benefits. The book will be recognized in "Writer's Digest" magazine, a respected publication since 1920, and will also be listed in Writer's Digest's F&W Media Catalog, and included in the Writer's Digest e-newsletter, which is distributed to over 200,000 subscribers. Additionally, authors receive a free pass to the annual Writer's Digest conference and reception, where they will have the opportunity to network with other authors, agents and industry professionals.
"Mama's Shoes," set in a U.S. coal mining town during WWII, centers on Sylvia Richardson, who by the age of eighteen had already lost both of her parents, her husband and any dreams of living a normal life. Stuck in the town she had vowed to leave, she seeks solace in the arms of countless men and comfort in alcohol, all while trying to teach her daughter how to be a lady. The twenty-year saga is a tale of love, conflict and forgiveness which proves that second chances can indeed bring happiness.
"It is such an honor to have my book recognized by the 'Mark of Quality,'" said Elswick. "In 2003, I entered a contest in Writer's Digest magazine that challenged readers to create an opening line to a story based on a single photo of shoes. My line was chosen as the runner-up, and it planted the seed that would eventually blossom into 'Mama's Shoes.'"
"The Mark of Quality is the highest literary achievement an Abbott Press author can receive," said Keith Ogorek, senior vice president of global marketing at Author Solutions, Inc., the strategic publishing partner of Writer's Digest. "Rebecca Elswick has created a captivating novel that really focuses on love and relationships, which we feel so many different readers will relate to and enjoy."
To learn more about the Writer's Digest "Mark of Quality," or for more information about self-publishing with Abbott Press, visit http://www.abbottpress.com.
###
About Abbott Press
Abbott Press, a division of Writer's Digest—the oldest and most respected publisher devoted to the education and advancement of writers—is an indie-publishing imprint dedicated to helping writers bring their literary vision to digital and print. Author Solutions, Inc., a leader in indie book publishing, will fulfill publishing, sales, and marketing services for Abbott Press. For more information, or to begin publishing a book today, log on to http://www.abbottpress.com or call 866-697-5310. For the latest, follow @abbottpress on Twitter or "Like" Abbott Press on Facebook.