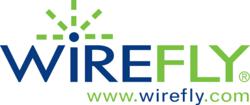 As the third generation of Samsung's award-winning Galaxy S series, the new Galaxy S III boasts an impressive list of cutting-edge features making the smartphone a compelling choice for consumers.
Reston, VA (PRWEB) July 11, 2012
July 11, 2012 – Wirefly (http://www.wirefly.com), the Internet's leading authorized retailer of cell phones, smartphones and cell phone plans, today announced the launch of T-Mobile's version of the highly anticipated Samsung Galaxy S® III. Customers can now purchase this iconic device in two colors: pebble blue and marble white on Wirefly.com - at a special Wirefly price.
As the third generation of Samsung's award-winning Galaxy S series, the new Galaxy S III boasts an impressive list of cutting-edge features making the smartphone a compelling choice for consumers.
Running on Android™ 4.0 Ice Cream Sandwich, the Galaxy S III comes equipped with a Qualcomm® Snapdragon™ S4 Processor with 1.5 GHz Dual-Core CPUs and 2GB of RAM. Paired with T-Mobile's blazing-fast 4G (HSPA+ 42) network the Galaxy S III enables easy sharing of photos, videos and content, and high-speed Web surfing and multitasking.
Its brilliant 4.8-inch HD Super AMOLED™ touchscreen display – the largest screen available on a T-Mobile smartphone – transforms the Samsung Galaxy S III into a mobile entertainment center. Consumers will delight in the high-definition viewing experience with superior colors, enhanced readability with even greater battery capacity – perfect for watching movies, TV shows and playing games from anywhere.
Why Wirefly Loves the Samsung Galaxy S III:

S Voice™: Capable of responding to voice commands, you can now tell your phone to wake up, answer an incoming call or even take a photo;
Smart Gesture: Control your phone with a simple flick of the wrist. Tap the top of the phone to scroll to the top of a list or page; turn it over to mute it; hold it to your ear to place a call, and much more;
Smart Stay: Facial recognition technology prevents the device from unwanted dimming if it detects that your eyes are looking at the screen;
S Beam: Share information such as calendars, contacts, URLs, maps, photos, music, videos/movies, and documents between two devices by simply touching the backs of two Galaxy S III phones;
AllShare Play: Stream videos, music and photos from the device to a TV and access files from a home PC on the phone from anywhere at anytime;
AllShare Group Cast: Share a presentation, movie, photo album with a group of friends in real time on the same wi-fi network;
Share Shot: Create a photo sharing network to share photos in real time with friends using Wi-Fi Direct;
Advanced cameras: The device boasts two cameras - an 8-megapixel rear-facing zero shutter-lag camera with LED flash, 1080p video recorder, and facial recognition technology, as well as a 1.9-megapixel front-facing camera for video chat.
Customers looking to purchase this hot new device and all of the useful accessories that go along with it can shop from the convenience of their home or office by simply visiting Wirefly.com. With just a few mouse clicks, they can quickly and easily order and activate their very own Samsung Galaxy S III from T-Mobile. As always, every Wirefly order comes with fast, free FedEx shipping. And as part of the Company's brand promise of greater savings and straightforward pricing with no gimmicks or rebates, customers can shop knowing that they will get their new Galaxy S III for T-Mobile at a great price.
To learn more about Wirefly.com or T-Mobile's Samsung Galaxy S III please visit, http://www.wirefly.com. To view Wirefly's video demonstrations of the Samsung Galaxy S III, visit Wirefly's YouTube channel, http://www.youtube.com/wirefly.
About Wirefly
Wirefly.com is America's trusted source for cell phones and wireless service plans. Owned and operated by Simplexity, Wirefly.com is the Internet's #1 authorized dealer for the top cellular carriers in the U.S. Wirefly.com also offers discounts and services not available in retail wireless stores including a better selection of the latest cell phones, greater savings, straightforward pricing with no rebates, and fast, free FedEx shipping with free returns on devices from HTC, Motorola, Nokia, Samsung, LG, BlackBerry and many other cell phone handset manufacturers. For more information Wirefly's wireless products and services, visit http://www.wirefly.com. Shopping from a web-enabled cell phone? Wirefly's mobile-optimized website, mobile.wirefly.com allows consumers to quickly and easily explore its extensive catalog of cell phones and receive unbiased information from any web-enabled cell phone, regardless of operating system. With Wirefly Mobile, visitors can shop and compare phones and pricing by manufacturer, carrier or rate plan while on the go.
Contact
Megan Murray
Simplexity
703.657.4102
mmurray(at)simplexity(dot)com