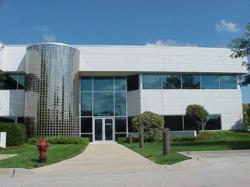 "The SAE J1283 is a part that is in demand."
Linconshire, IL (PRWEB) July 17, 2012
The Sentral Group and it's subsidiary Junction City Wire Harness have launched an online store to support its low and mid volume customers. The store features the industry standard SAE J1283 auxiliary start cable system and will soon feature standard battery cables as well.
Junction City Wire Harness's J1283 system provides a universal system to facilitate supplemental electrical power for either charging or starting one vehicle (or machine) to another. The rugged injection molded plug and receptacle connectors are designed to meet or exceed SAE's J1283 performance specifications and are keyed to ensure proper polarity when the connections are made. The system also provides secure electrical connections, standard circuit color coding, and can be customized to fit your application needs.
Sentral Group president David Ritland is confident in the store's value to customers. "The SAE J1283 is a part that is in demand. As one of the few companies who can make these, we wanted to make the purchasing process as simple as possible."
The store allows customer to choose options such as length, terminations and connector types. Both the 15121 and the 15126 have dozens of potential configurations that can be produced within a very short lead-time or in some cases, shipped directly from stock. For more information on the J1283 parts available visit http://www.shopsentral.com
The Sentral Group boasts over 125,000 square feet of manufacturing space in the United States, and over 200 full-time employees. Sentral Assemblies is a manufacturer of custom wire harnesses, cable assemblies, tubing assemblies and electro-mechanical assemblies. Since its founding in 1990, the company has grown to be one of the largest privately owned cable assembly companies in the U.S. A full list of Sentral's capabilities is available at http://www.sentral.com/capabilities.html