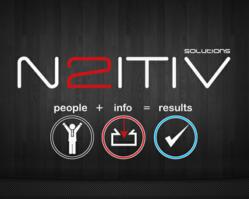 The trick is to use the social media platforms as a tool to drive to YOUR platform, which in the online market is most likely your website.
New York, NY (PRWEB) July 17, 2012
In this new video posted on the N2ITIV SOLUTIONS website, MJ Gottlieb talks about what he thinks to be the single greatest mistake people make when using social media.
As Gottlieb puts, "I stress the word 'use' a lot as most people 'use' social media, but do not 'utilize' social media. There is a huge difference. While anyone can 'use' something, very few figure out a way to 'utilize' what they are doing so that they actually put what they are using to work."
Gottlieb points out the absolute necessity for people to understand is that social media is not their platform. "In Facebook's case, it's Mark Zuckerberg's platform, not yours. The trick is to use the social media platforms as a tool to drive to your platform, which in the online market is most likely your website. Otherwise, you're adding to their list, not yours. Plus, God forbid something goes wrong with someone else's platform, all of your contacts disappear. That is major."
Gottlieb points out this is important in every aspect when it comes to the monetization of an individual or a brand's website. Once an individual or brand uses the people they engage with to drive to their website, they have many ways to monetize what they are doing. Individuals or brands can use their members for targeted product launches, they can rent their lists, use the traffic they get to generate advertising revenue by getting brands in their niche to advertise with them, they can get affiliates, find JV (joint venture) partners, and the list goes on.
Gottlieb adds "You've heard that the power is in the list, right? Well this is true. Just remember that unless your list is targeted and specific to your niche, it's worthless, so make sure you are targeted in everything you do."
In the video, Gottlieb notes that he has absolutely no regard to how many followers he has in social media, as he is only concerned with the quality of his followers. He points out that peoples' obsession with getting followers kills their focus. "I would say that probably less than 10 of my followers will represent over 90% of my business over the next eighteen months. People cannot be judged by the number of followers they have. There are people that I talk to all the time that have a tiny following but still have huge outreach, and there are many people that have hundreds of thousands of followers that I don't see myself working with so while I certainly don't want to waste their time, I don't want them to waste my time either. Remember, there are a lot of people that have dominated things in the offline market, which is where I've been the last 21 years, whose contacts are tremendous, but you would never know if you looked at the number of followers they have. So don't be deceived!"
The video overall sums up his advice to people to use social media as a tool not a platform, and use those platforms to bring followers to their platform so they can start monetizing their brand.
N2ITIV SOLUTIONS is a strategic consulting firm specializing in the implementation of creative business strategies to help aspiring entrepreneurs and small businesses increase their brand awareness and monetize their businesses online. For more information please contact us at http://www.n2itivsolutions.com