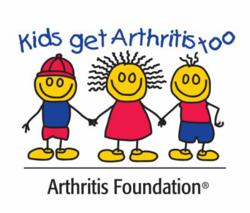 Laser therapy is very helpful in the reduction of pain associated with arthritis.
San Francisco, CA (PRWEB) July 12, 2012
Osteoarthritis is a common disease in the United States, effecting nearly 27 million people. This condition is caused by a loss or reduction of cartilage in a joint, which causes the bones to rub against each other. The lack of cartilage between the joint can cause severe pain, irritation, inflammation and loss of mobility. Osteoarthritis is often experienced in weight bearing joints such as hips, knees, and ankles but can also occur in many other joints due to genetics, injury or overuse. The treatment of arthritis consists of reducing pain and slowing the degradation process on the bone. Chiropractic care, Active Release Technique and laser therapy are all effective methods to help patients suffering from arthritis. Dr. Adam Jacobs at SF Custom Chiropractic is specialized in these modalities to ensure a better quality of life for patients.
The month of July has been established as National Juvenile Arthritis Month to bring awareness of the debilitating condition experienced by children. To help contribute, SF Custom Chiropractic is offering free initial consultations and laser therapy treatment for patients suffering from arthritis. Juvenile arthritis refers to any arthritis condition that develops in a child or teen under 18 years old. This could be characterized by the same osteoarthritic symptoms that develop in adults, which challenges the notion that arthritis is an age-related disease. It is also common for children to develop Juvenile Rheumatoid arthritis (JRA), which is a chronic autoimmune disease which results in joint pain and swelling. SF Custom Chiropractic uses Multi Radiance Laser to help minimize the symptoms experienced from arthritis for patients of every age.
The Multi Radiance Laser is used to help accelerate pain relief and healing by delivering light energy units in the form of photons to damaged cells which helps with rapid cell growth, increasing healing time, reducing scar tissue and inflammation as well as increasing blood flow. It is characterized as a drug-free, non-invasive form of treatment that can be used to treat both acute and chronic pain. Each laser therapy session takes between 5-15 minutes, depending on the size of the area being treated and the condition. Treatment frequency varies from receiving it daily to a few times a week, which would eventually taper down. Laser therapy is very helpful in the reduction of pain associated with arthritis. In addition to laser therapy, Chiropractic care can be used as a preventative treatment for injury and arthritis. For the month of July, Dr. Adam Jacobs is offering laser treatment and chiropractic consultation to help monitor and control symptoms for patients of all ages who suffer from arthritis.
About SF Custom Chiropractic: SF Custom Chiropractic opened in January 2011. Head treating doctor, Dr. Adam Jacobs received his doctorate of chiropractic from Palmer College of Chiropractic West (known for being the leader of sports chiropractic). He has a master's degree and a full body and long nerve entrapment certification in Active Release Technique. Most recently he received his CCSP which is certified chiropractic sports physician.