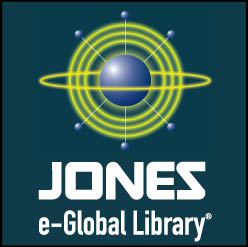 Denver, CO (PRWEB) July 12, 2012
Jones e-Global Library® today announced the launch of a new Homeschool Edition of digital library services. A purely online digital library, the Jones e-Global Library Homeschool Edition is created for homeschooled students and families who may not have access to a traditional library. Similar to existing Jones e-Global Library products, this new edition will allow students the opportunity to utilize the same resources found in a traditional library from the comfort of their home computers.
Jones e-Global Library Homeschool Edition provides students with a leading-edge technological solution in support of their classical studies and college preparatory efforts. Much like a traditional library, Jones e-Global Library allows students and parents to research, access resources for specific courses, and collaborate. Unlike a traditional library, students are able to access the library site from any location with an internet connection 24/7. Articles, eBooks, journals and lessons are readily available for students at any time. With the e-Global Library, homeschooled students have the opportunity to familiarize themselves with online learning, research tools and practices that will prepare them for college and beyond.
"Jones e-Global Library creates a virtual library experience by providing students access to age- appropriate educational content to support their homeschool curriculum." stated Joe Gregg, President, Jones e-Global Library. "School projects and lessons come alive with video and support materials found in our collections."
Jones e-Global Library has served as a virtual library resource for higher-education institutions since 1999. The Homeschool Edition of the library joins the "College Ready Edition," created for Charter School use in grades 9-12, as new product offerings from Jones e-Global Library.
"The content is secure and curated by professional librarians so parents can safely allow children to conduct research through the online portal," Gregg continued. "Further, students gain a skill set valuable for college and beyond as they interact with academic journals, eBooks, and lectures."
Jones e-Global Library is located at booth #626 at the 2012 Christian Home Educations Convention. The Jones e-Global Library Homeschool Edition is currently available for subscription purchase. For more information and product demonstrations, visit the Jones e-Global Library booth or http://www.e-globallibrary.com/solutions/homeschool-edition.
# # #
About Jones e-Global Library®
Jones e-Global Library® offers a number of custom configurations allowing learning institutions the tools to build a custom online library. Hosting a myriad of options from the most basic setup to a fully hosted online library, the Jones e-Global Library® digital repository is customizable to particular specifications and has the capacity to securely store and organize a plethora of digital resources, including assets (audio files, pictures, video content, animations, outlines and syllabi), documents (Word and Excel documents, PDFs, etc.), and short, self-paced tutorials. Each digital repository is tailor-made for particular institutions and comes with an extensive suite of content management tools, ensuring search capabilities simple and intuitive. The mission of Jones e-Global Library is to curate the knowledge slice of the world's digital resources and provide a digital platform, pertinent services and digital tools; all to optimize learning and research efficiency in a user-oriented environment for students, teachers, administrators and librarians.