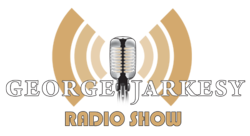 Houston, TX (PRWEB) July 11, 2012
Freedom Fest is an annual festival in Las Vegas, Nevada that allows "free minds to meet" to commend various venues of our open-minded society. The festival is open to anyone who enjoys listening to some of the most innovative minds in the country. This year's keynote speakers include Steve Forbes, Charles Murray, Doug Casey, and John Mackey among other top intellectuals speaking on a kaleidoscope of topics.
George Jarkesy will be joining this festival as the moderator of a panel entitled "Where in the World to Invest." Panelists joining him are: Adrian Day, Karim Rahemtulla, Peter Zipper, and John Turley. As a self made professional investor, financial advisor, and talk show host Jarkesy will bring a unique outlook, based on personal experience in investing. His experience yields an exclusive viewpoint about where people should invest their money especially in the world's current economic state.
About Jarkesy & Company
George Jarkesy is a money manager and professional investor, respected financial and corporate advisor, and radio host of the nationally syndicated 'The George Jarkesy Show'. He is a frequent market commentator and guest on FOX Business News, FOX & Friends, and CNBC. George started his career in the financial services industry with a New York Stock Exchange member. George also serves on the Finance Committee of the Republican National Committee and is an active member of the National Investment Banking Association, The Jarkesy Foundation, and Chairman of The National Eagles and Angels Association.