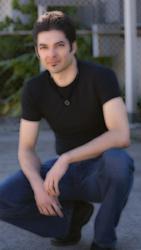 How To Text Flirt Without Looking Desperate
San Mateo, CA (PRWEB) July 17, 2012
"Learning how to text flirt with a girl is simply a matter of learning a few tips and techniques," Carlos Xuma says in his report on texting. "Because a guy can't convey tone easily — or at all — through texting, it is often difficult to flirt with just the written word."
But it can be done.
Here is one step that Xuma explains in his report on how to text flirt with girls that will almost always come across the right away:
"Most men find success by using cute nicknames to tease and flirt by text," Xuma says. "This is a great way to convey a lightheartedness to the conversation and to show that a guy has a sense of humor and won't hesitate to tease. Teasing is one of the most successful and best ways to flirt with a girl and it can almost always easily translate to texting."
The best way to find a nickname is to use something that came up when the man met the woman, Xuma says in his tips on how to text flirt.
"For instance, maybe she had a craving for strawberry shortcake when they met and kept talking about it," Xuma says. "The man's text should start by calling her Strawberry Shortcake. That is cute, teasing, and flirting. She'll get that he's flirting and not friend zone him."
Or maybe the woman kept bumping into things or tripping. Then it would be teasing for the guy to call her "Grace." Be careful, Xuma warns, that the teasing doesn't wander off into an insult.
"A guy probably wouldn't want to call that same girl Klutz," Xuma says. "It could be done, but it's not as safe as calling her something more sarcastic, such as Grace."
A situational nickname from when a guy met a woman is best when he is learning how to text flirt, but if the guy is drawing a blank, it's also okay to use a generic nickname, such as Sexy, but only as a last resort.
"Nicknames like that aren't nearly as effective," Xuma says in his report on how to text flirt. "Instead, they come off more desperate. It is flirting, yes, but it isn't teasing flirting, which tends to work better."
Carlos Xuma has spent the last decade devoting his life to making men successful in the dating arena and is known for his website, http://www.attractwomen.com. His expertise ranges from approaching women, to asking women out, to attracting women and how to text a girl. He has appeared on ABC and CBS television and shared his expertise as a dating expert. He has also been featured in and authored numerous books and articles, including The Bad Boy Formula, Secrets of the Alpha Male and the Girlfriend Training program, has taught hundreds of men how to attract women.
For more information, visit Carlos Xuma's website at http://www.carlosxuma.com