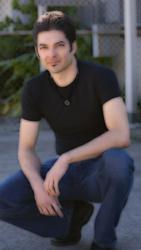 When To Call Women: Secrets Revealed By Dating Guru
San Mateo, CA (PRWEB) July 19, 2012
"The biggest mistake most men make when it comes to calling girls is when and how often they pick up that phone," Carlos Xuma says in his report on when to call women. "In addition, the guidelines provided about calling women also delve into what should be said and what shouldn't be said during most dating conversations."
"A lot of guys forget that the phone is simply a tool," Xuma says. "They forget that seduction is done in person and that the purpose of a phone call is to make that date or arrange to meet in person."
The first rule that Xuma outlines in his report on tips for when to call women involves that very first call.
"Some guys have success calling a woman hours after they have met her," Xuma says. "But as a general rule of thumb it seems to work best if a man waits forty-eight hours before he dials her number for the first time. The reason this may be the magic number is that he waits long enough to show he is busy, but also that he is not desperate and is confident that she will still remember him."
In addition, that forty-eight hours is still close enough to the time the man met the woman to show he is interested. Just not desperate.
Another rule that Xuma shares in his report on learning when to call women is how to handle situations where the man has either called the last time and not received a return phone call or has left a message and not received a return phone call.
"At this point, a lot of men get desperate and keep calling," Xuma says. "This is usually the moment where they can look back and realize they blew it. They acted desperate and needy. That is never a turn on."
Instead, Xuma says, only one message should be left and then, figuratively speaking, the ball is in the woman's court.
"At that point, it is up to the woman to call the man back," Xuma says. "If she doesn't then the interest wasn't there in the first place. It's a hard fact to accept, but at least the guy will walk away with his self-esteem since he avoided leaving endless messages or making numerous calls that were not returned."
Carlos Xuma has taught hundreds of men how to be successful in the dating arena by sharing his tips and techniques on topics, such as when to call women. He has spent the last decade devoting his life to making men successful in the dating arena and is known for his website, http://www.win-with-women.com. His expertise ranges from approaching women, to asking women out, to attracting women and how to text a girl. He has appeared on ABC and CBS television and shared his expertise as a dating expert. He has also been featured in and authored numerous books and articles, including The Bad Boy Formula, Secrets of the Alpha Male and the Girlfriend Training program.
For more information, visit Carlos Xuma's website at http://www.attractwomen.com