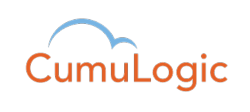 Cupertino, CA (PRWEB) July 11, 2012
CumuLogic today announced the general availability of CumuLogic Cloud Application Platform v1.0, the platform of choice for Global 2000 and Cloud Service Providers to build a Java Platform-as-a-Service (PaaS) in their datacenters. CumuLogic's enterprise-ready platform transforms virtualized environments and Infrastructure-as-a-Service (IaaS) clouds, such as Citrix CloudStack, OpenStack and VMware vSphere, to high-value PaaS, simplifying the development, deployment and runtime management of mobile, web and enterprise applications in private and hybrid clouds.
"We are very pleased with the ease of integration that we've seen with the CumuLogic product," says Matthew Porter, CEO and Co-Founder of Contegix. "Working with CumuLogic provides for a natural extension of our MiraCloud platform and delivers on our commitment to deliver robust technology in a very flexible way."
"As one of the first CloudStack partners to be certified Citrix Ready®, CumuLogic remains an important ecosystem partner for us. We believe that Platform-as-a-Service is a key element to driving greater cloud ROI for our customers, and we're very pleased to see that market maturing even further with this product release from CumuLogic." - Peder Ulander, VP of Product Marketing, Cloud Platform Group, Citrix Systems.
CumuLogic Cloud Application Platform v1.0 improves developer productivity, lowers the cost of managing applications on clouds, enables DevOps collaboration, and streamlines the migration of applications to clouds - public or private.
"We are extremely excited about the release of CumuLogic Cloud Application Platform 1.0, the most robust, vendor-independent platform on the market today," says CumuLogic President, Mike Soby. "We're looking forward to continuing the advancement of the platform and delivering real business results for our customers and partners."
CumuLogic PaaS focuses on three key functional areas:
Application Development
Developers can create a new cloud-based application using their preferred IDE - no proprietary SDK required insuring portability, and deploy their application with a single-click deployment in any cloud.
Application Migration
Existing Java applications can be migrated from physical or virtual environments with minimal-to-zero code re-write to leverage the elasticity and economics of the cloud.
Application Management
The application management function includes all the enterprise-ready features out-of-the-box, including high availability and self-healing, monitoring and real-time application-level usage metering.
"We are excited to be working with CumuLogic. After evaluating several PaaS offerings, we found that the CumuLogic platform provided the most valuable extension for our CloudStack clients and we're looking forward to building deep practice competency around the integrated solution." - Giles Sirett, Managing Consultant and Founder, ShapeBlue.
Pricing and Availability: CumuLogic Cloud Application Platform is available immediately. To evaluate a CumuLogic's platform free of charge for 30 days, please contact CumuLogic at info(at)cumulogic(dot)com. You can also register with Contegix at contegix.com/paas for the hosted version.
About CumuLogic
CumuLogic is a Platform-as-a-Service (PaaS) software provider that enables enterprises, cloud providers and ISVs to develop and deploy Java applications in public, private and hybrid cloud environments. CumuLogic is redefining PaaS to include a complete platform for developing, migrating, running, managing, monitoring, and metering applications in the cloud. For more information, go to http://www.cumulogic.com.
###
PR Contact:
Laura Ventura
(650) 208-0718
laura(dot)ventura(at)cumulogic(dot)com