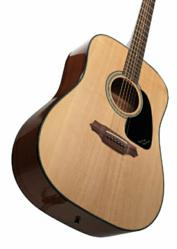 North Berwick, Me (PRWEB) July 12, 2012
Portable Piano Outlet has served the music industry since 2011 and now, in addition to offering superior products and services entailing portable pianos and digital keyboards, Portable Piano Outlet will also provide musicians with the option of contributing to a wonderful cause.
Portable Piano Outlet's addition of the Tsunami Relief Guitar was driven by the desire to contribute to an admirable cause. On March 11, 2011, Japan's eastern shores were destroyed by tsunami waves that took tens of thousands of lives, and left just as many survivors without homes, shelter, or communities. The TR340S represents Takamine's deep Japanese heritage, as well as their dedication to helping the world through music.
"We are pleased to introduce the Tsunami Relief Guitar TR340S in an effort to lend support to our friends in Japan through the spirit of music," says Crystal Normand, owner and founder of Portable Piano Outlet. "All of the proceeds from the sale of this guitar will go directly towards the recovery and relief effort taking place in the wake of earthquake and tsunami in northern Japan. Even though they received an incredible outpouring of support in the immediate aftermath, the ripple effects of the earthquake and resulting tsunami will be felt for many more years, and they remain in need of assistance."
All proceeds from the sale of the TR340S will be donated to the Earthquake Reconstruction and Support Activities Fund where it will in turn be applied to the "School Music Revival" program that aids in the replacement of musical instruments and restoration of grammar school music education.
Anyone interested in learning more about the guitar, or to see Portable Piano Outlet's other products, can visit http://www.portablepianooutlet.com for more information. One can also find a variety of other ideas included in the catalog, consisting of sheet music, musical gifts, keyboard bags, benches, children's instruments, and all related accessories.
Portable Piano Outlet, one of the nation's leading up-and-coming musical instrument sales companies, provides a one-stop resource for musicians from the very beginner to the seasoned professional. PortablePianoOutlet.com is based out of North Berwick, Maine and is fueled by the love of music. It was founded in 2011 and is a one-stop resource for the musical needs for the musical needs of any piano enthusiast from the very beginner to the seasoned performer.