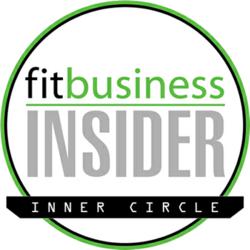 Elizabethtown, KY (PRWEB) July 11, 2012
Fitness Consulting Group, in association with its subsidiary company FitBusinessInsider.com, is offering a test drive of its Fit Business Inner Circle program. The program offers unlimited access to numerous fitness business building resources, including business case studies and live coaching sessions.
"Being a member of Fit Business Inner Circle program includes many great tools," says Pat Rigsby, CEO of FitBusinessInsider.com's parent company Fitness Consulting Group. Such tools include monthly business building modules, Q&A calls with Rigsby himself, a private forum exclusively for fitness professionals, marketing help, and more. It also includes events like this Friday's business coaching clinic, which belongs to the series of quarterly fitness business coaching sessions available to members of the inner circle.
Largely because of the numerous business building tools offered to Fit Business Inner Circle members, the FBIC has been called the premier membership program for fitness entrepreneurs.
"There has never been a better time to build a personal training business," said Pat Rigsby. "The field is more wide open than ever, but not every personal trainer knows how to make their fitness business profitable."
A former college baseball coach, Rigsby and business partner Nick Berry bring years of experience as trainers, coaches, and fitness business owners to each product they create.
"The fitness industry is constantly evolving, so the only way to have sustained success is to keep growing as a trainer and business person," Rigsby advises. "We offer so many tools with the FBIC because, quite frankly, there's a lot to learn and to do in order to be successful."
However, Rigsby warns that anyone expecting FBIC membership alone to accomplish their goals for them is forgetting that the first step toward fitness business success is hard work.
"What FBIC offers is help – and lots of it," Rigsby says. "We will give you the tools and information to be successful, but it's up to you to take action. The first step is taking action to join the Inner Circle, but from there you have to remain committed to growing, learning, and doing."
Right now, a 30 day trial membership to the Fit Business Inner Circle is available for only $1. To learn more about becoming a member of the Fit Business Inner Circle, visit: http://fitnessprofitmachine.com/trial.html
About Pat Rigsby and Nick Berry: Pat Rigsby and Nick Berry are the co-owners of Fitness Consulting Group, a leading business development consulting firm within the fitness industry.
Fit Business Insider is part of the Fitness Consulting Group family of companies. It provides personal trainers, coaches, and fitness business owners around the world with business building programs, coaching, consulting, and resources.
To learn more about growing your fitness business, visit http://FitBusinessInsider.com.
####