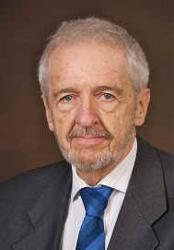 Scary reading, indeed.
Stockholm, Sweden (PRWEB) July 16, 2012
"How Statin Drugs Really Lower Cholesterol and Kill You One Cell At A Time" was reviewed by Dr. Uffe Ravnskov from his headquarters in Stockholm, Sweden. Dr. Ravnskov made the following observations:
Ravnskov said he learned more about the background of the creation Statin Drugs than he knew before. "Scary reading indeed." Dr. Ravnskov said he didn't know about Marvin Siperstein and he will start reading Dr. Siperstein's papers.
Ravnskov said he was depressed when he learned about Brown and Goldstein´s fraudulent behavior and suggested the Yosephs send a copy of their book to Peter Englund, the secretary of the Nobel Prize committee. "Now I understand why I never got an answer from these guys – I sent them a long kind, letter some years ago to tell them about the many clinical and epidemiological observations that contradicted their hypothesis. Naively I thought that they, being biochemists, didn´t know about them."
Dr. Ravnskov noted that there are many interesting quotations without references and requested references to the following:
Page 32. Endo´s paper about dogs and cancer
Page 33. Sankyo´s paper about dogs and lymphoma
Page 143. The paper that reported no effects of statin treatment in homozygous FH patients
Page 197 Toberts cholestyramin trial
Page 211 Toberts paper about cataract in lovastatin consumers
Dr. Ravnskov pointed out a few minor errors:
"On page 121 the book states that 'unsaturated dietary fats replenish damaged oxidized lipids…and reducing the risk of CVD.' No dietary trial has been able to prevent CVD mortality by exchanging saturated with unsaturated fat.
"On page 122 the book states that 'prostaglandins are made from omega-6 type fats (such as olive oil..' Olive oil contains mainly monounsaturated fatty acids and has very little omega-6.
"On page 138 the book states that the numbers of CVD 'are still rising.' This is not true; CVD mortality has indeed gone down in most western countries since the seventies. It has of course been claimed that the reason is cholesterol lowering treatments, but this is pure speculation. More likely causes are the decreasing smoking habits, better treatment of acute CVD and early mobilization [exercise] of the patients. Before 1970 heart patients were put to bed for several weeks."
Dr. Ravnskov promised to mention "How Statin Drugs Really Lower Cholesterol" in his next newsletter and also to members of THINCS (The International Network of Cholesterol Skeptics).
Evans Consulting Services established SUE! Statins! in 2012 to alert the world to the public health menace of Statin Drugs: "Medicine must be taken away from people who are motivated by greed and returned to people who are motivated by compassion," Evans says.