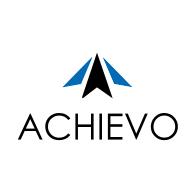 We trust Hearst's long-standing reputation as a premier quality content and news provider to drive results
Milpitas, CA (PRWEB) July 11, 2012
Achievo Corporation, a leading global IT services and software provider headquartered in Silicon Valley, today announced a partnership with Hearst Media Services/Bay Area to help spread awareness of the company's information technology services and solutions.
On a business model level, Achievo has the unique advantage of being a U.S. company with a built-in organization structure to market, sell and build customer relationships, and deliver services multi-nationally. It also operates on a local level using indigenous resources and languages. Achievo is turning to Hearst to communicate a cohesive message to its wide target audience.
Part of Achievo's digital marketing campaign is a multifaceted online marketing program that utilizes the power of SFGate.com as a source of high-quality news and information, search engine tools, and the latest optimization techniques to maximize media placements along various stages of Achievo's prospects' engagement cycles.
Under the partnership program, Hearst will also help develop and distribute press releases and news content relevant to Achievo through PRWeb, the largest online PR distribution channel in the world, to spread awareness about Achievo's service offerings and IT/software solutions.
"Our partnership with Hearst will help us reach a wider audience with a targeted message," said Julio Leung, senior executive vice president of Achievo Corporation. "We trust Hearst's long-standing reputation as a premier quality content and news provider to drive results."
For more information about the Achievo / Hearst Media Services partnership or any of Achievo's services or products, call (925) 452-6374, or go to http://www.achievo.com.
About Achievo
Achievo is a leading provider of information technology services and solutions for global clients. Its delivery centers are certified with world-class standards: ISO/IEC 27001, ISO 9001, and CMMi level 5. Headquartered in Silicon Valley, U.S.A., Achievo also has operations in Canada, China and Japan. The company's flexible service delivery approach adapts to each client's operating environment and project requirements, on a fixed-cost or time-and-material basis. Achievo's expertise includes IT service management, offshore development center, testing, mobile application development, IT resource support, IT testing, and IT staffing in the Bay Area and across the world.