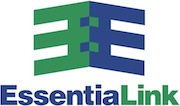 "Our Free Server & Systems Management Program allows resources to be better allocated inside small businesses..."
Westminster, CO (PRWEB) July 11, 2012
EssentiaLink, providers of IT Management Solutions throughout the United States, today introduced their Free Server & Systems Management program for any Small to Mid-Sized business. EssentiaLink is making this unprecedented offer to the market for all businesses with fewer than 200 employees – providing free support, maintenance & monitoring of all business servers, workstations and notebook computers.
"Our new free Server & Systems Management program makes it easier for small and medium sized businesses to lower their overhead costs, while maintaining high levels of protection for their most critical assets", said Bill Douglas, CEO of EssentiaLink. "As a small to mid-sized business owner myself, I know firsthand how much money and resources businesses spend on their IT infrastructures. These resources can be better allocated to helping owners grow their company and find new opportunities instead of on the management of their IT."
EssentiaLink believes certain things are just part of doing business and want to help businesses relieve many of the burdens of managing their IT & computing infrastructure. Some of EssentiaLink's services that will be offered for free as part of this program include:

Around the clock monitoring & alerting of all servers
Free system patches and updates
Health, performance and software reports
Unlimited email support
EssentiaLink also offers additional support services for their customers at a nominal fee to enhance these free services, such as disaster recovery & business continuity, cloud computing, managed security and other hosted services and solutions.
About EssentiaLink
Founded in 2000, EssentiaLink provides IT Management Solutions including disaster recovery & business continuity, cloud computing, back-end monitoring & management solutions, managed security as well as other solutions delivered across the United States and abroad. EssentiaLink's philosophy is rooted in utilizing technology to solve operational issues for their clients with the focus being to reduce risks, increase efficiencies, lower costs and free up working capital for clients. EssentiaLink wants you to focus on your business, not IT.
For more information on EssentiaLink and their Free Server & Systems Management program, call the company at 877-572-4886 or reach us on the web at http://freeitsupport.us.
Media Contact:
Bill Douglas, President & CEO
Email: bdouglas(at)essentialink.com