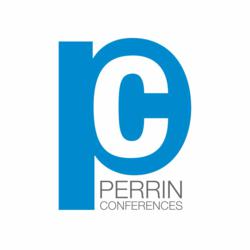 The in-house counsel panel at the Asbestos Litigation Conference gave attendees from both sides of the trial bar insights into how corporate parties to litigation decide which lawyers they will work with, to litigate or otherwise resolve disputed matters.
Berwyn, PA (PRWEB) July 11, 2012
The Asbestos Industry's most notable insurance, corporate, legal, and science experts convene to discuss and debate current trends in litigation at the Fairmont San Francisco. Hosted by Perrin Conferences, Chairs John B. Manning, Esq., Cooley Manion Jones LLP, Boston, MA, Rick Nemeroff, Esq., The Nemeroff Law Firm, P.C., Dallas, Tx, Joseph F. Rice, Esq., Motley Rice LLC, Mt. Pleasant, SC and Paul Slater, Senior Counsel, General Electric Company, Fairfield, CT, will lead the innovative program and discuss highly relevant litigation topics affecting companies, influencing juries, and ultimately trial results.
Panel discussions include the renowned panel on trends in the litigation, Emerging and Specialized Claims and examine recent verdicts, decisions and events in key jurisdictions such as California, Madison County and Philadelphia; asbestos medicine; recent developments in asbestos bankruptcies, insurance coverage, and the unique perspective held by esteemed judicial, in-house counsel, and insurance panelists. This year's conference will feature Presentation of Evidence and Closing Statement demonstrations with real-time juror reaction based on a mock naval asbestos case. After the mock trial, key decision makers provide an in-house perspective on the jury findings. To register for this visit, visit PerrinConferences.com.
Panelists include renowned in-house counsel, insurance professionals, plaintiff and defense attorneys, judges and scientists who impart their perspectives on challenges for both plaintiff and defense, as well as their perspectives on winning cases. Panelists include:
Christy Benton, Esq., Assistant General Counsel- Litigation, John Crane Inc., Morton Grove, IL, Arnold R. Brody, Ph.D., Professor, Department of Molecular Biomedical Sciences, North Carolina State University, Raleigh, NC, Nina Lynn Caroselli, Senior Vice President, Claims TIG Insurance Company, RiverStone Claims Management, LLC, Manchester, NH, Michael Glackin, Managing Counsel - Products, IP & DAS Litigation, Dow Chemical Co., Midland, MI, Holly Harris, Senior Counsel, Chevron Products Company, San Ramon, CA, Hon. Sherry Klein Heitler, New York State Supreme Court, New York, NY, Earl Imhoff, Divisional Sr. Vice President, Legacy & Outsourced Claims Division, Great American Insurance Group, Cincinnati, OH, Hon. Jo-Lynne Q. Lee, Asbestos Department Judge, Alameda County Superior Court, Oakland, CA, Mary Beth McCarthy, Senior Litigation Counsel, Lehigh Hanson, Inc., Irving, TX, Victor L. Roggli, MD, Professor of Pathology, Duke University Medical Center, Durham, NC, and Linda Tatka, Claims Director, Fireman's Fund /Allianz Insurance Company, San Francisco, CA.
Multiple networking opportunities comprise The 2012 Asbestos Litigation Conference: A National Overview and Outlook. From the acclaimed Women and Business Breakfast, focused on career opportunities for Women in the Legal profession, to multiple lunches and cocktail parties. CLE accreditation is provided at this event.
Perrin Conferences, a national leader in hosting legal-based continuing education programs with joint plaintiff/defendant litigation conferences, established this conference in 2009. Each successive year has seen an increase in attendance, with over 475 of the industry's key influencers attending in 2011. The event has consistently receives recognition for the caliber of the agenda, the vibrant discussions, the attendees, and the effectiveness of the networking opportunities.
To register for this event or to learn more about this and other upcoming events, visit http://www. PerrinConferences.com.