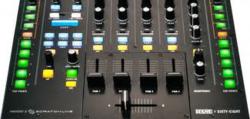 The whole concept is tailored to people who truly love creating and interacting with music.
- DJ Roshan (Co-Founder)
(PRWEB) July 12, 2012
Spin Academy, the new online DJ school which launched this month, is stocked with high-quality, HD tutorials featuring some of the most famous DJs and music producers in the world. Learning how to DJ couldn't be more fun. This site covers all the major DJ programs such as Serato, Traktor, and Ableton as well as others. Filmed in nightclubs and studios, the tutorials cover all levels of knowledge, from DJing basics to advanced music producing techniques. The format even allows the user to set the pace and focus of their study, as it allows the user to watch and re-watch each lesson until they have perfected it.
Click on this link if you want to learn more and get started now with the one time opening special discount price of only $19.95! http://promos.spin-academy.com/how-to-dj/
Promoters, big name DJs, and record company executives offer valuable advice as wel. This is how Spin Academy shares the inside secrets on how to take a musical career to the next level. The site teaches the basics of beatmatching, looping, and scratching as well as advanced techniques such as music production.
DJ Roshan made his name as the resident DJ of some of the largest clubs on the West Coast developed Spin Academy after noting a lack of learning resources for DJs and a supportive environment for those wanting to break into the business. "I've always loved music," he says, "but was told that I could never make it and that I should get a 'real job.' I now make a living as a DJ and love it. I know Spin Academy will enable others to do the same."
To get more info on enrollment, preview tutorials, visit our website at:
http://www.spin-academy.com.