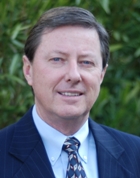 The size of our network - over 100 offices worldwide - provides a marketing breadth that no other brokerage company can match.
Sacramento, CA (PRWEB) July 16, 2012
Sacramento business broker, VR Sacramento, released today details of the firm's expansion in Northern California. VR Sacramento is an independently owned franchise office in the nation's largest and most successful business broker company, VR Business Brokers. VRBB has over 100 offices worldwide and in its 33 year history has sold well over 100,000 small and medium sized businesses.
"Being a leading Sacramento Business Broker has been good for us. We have helped many business owners achieve their goals, and now we feel that the time is right to expand our service area to cover all of Northern California, from Fresno to Redding, from the Bay Area to Lake Tahoe. The size of our network - over 100 offices worldwide - provides a marketing breadth that no other brokerage company can match. VR's systems are 'deal-tested' with over 100,000 businesses sold, and 'time-tested' after 33 years in the trenches. VR's documentation and transaction administration process provides security to both Sellers and Buyers that the deal will get done and that it will meet legal expectations," explains Michael Langford, President of VR Sacramento.
"The need for our services is huge. Sacramento alone has over 20,000 small and medium sized businesses. A good business is built over years, with the owner-entrepreneur focused on selling products or services, and creating customer relationships. These activities not only provide an income for the owner's lifestyle, they also build a tremendous equity value in the business. However, there comes a time in every business owner's life to retire and rest. For the business owner, the focus shifts from equity building to how to unlock the equity to fund retirement," according to Mr. Langford.
VR Sacramento has logged hundreds of buyer inquiries seeking opportunities to purchase cash-flowing businesses. "Our job is to 'make a market' for small and medium sized businesses by utilizing the tools that only a company of our breadth and experience can provide. We thoroughly present our business listings to the public in a way that creates interest, yet maintains confidentiality. We provide an extensive marketing platform using seven national and regional multiple listing services to get the word out to potentially interested buyers. Because financial confidentiality is at the top of the list when marketing a business for sale, VR Sacramento methodically screens buyers for their capacity and motivation to buy prior to sharing detailed statements of cash flows. Buyers trust us to provide honest opportunities because of our polished business valuations and presentation materials. Our goal is to make sure that the right buyer finds the right business, and then to shepherd the transaction to a successful sale."
VR Sacramento has established itself as a leader among California business brokers by serving the needs of small business owners. Our leadership stems from the vision and experience of the firm's President, Michael Langford, who has over 35 years in brokerage and banking, with significant training in small business financing, business valuation and analysis, and commercial lease negotiation.
About VR Sacramento: VR Sacramento is an independently owned franchisee of VR Business Brokers, world headquarters in Fort Lauderdale Florida. We provide professional and confidential business sales, business valuations and advisory services. The company was the first in the US to standardize business brokerage practices and to professionalize the documentation and processes for the sale of small businesses.
For media inquiries please send an email to info(at)vrsacramento(dot)com
VR Sacramento
2740 Fulton Avenue, Suite 205
Sacramento, CA 98521
Phone: (916) 480-1200
Fax: (888) 714-8722