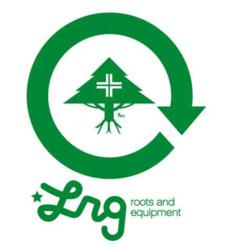 I wear LRG because of what they stand for and because they are definitely the best fitting clothes around.
Annapolis, MD (PRWEB) July 11, 2012
New at Pure Board Shop is the 2012 Fall Apparel from LRG. These clothes are hot off the line and ready to be worn by anyone looking for some fresh clothes.
LRG is a company designed to overthrow the masses by their influence. Their slogan is simple, "underground inventive, overground effective ". At LRG they want to focus on the ones that are trying to pay their rent with their passions. Think of them as a support group for the independent and underground culture. They're trying to put the spotlight where they think it really belongs, because it is much more than clothing and concepts. It is a way of living. LRG, innovative essence for the above average person.
A company based in Irvine, CA started in 1999 by owners Jonas Bevacqua and Robert Wright, LRG is here to empower the unheard and overlooked. They offer a clothing line dedicated to setting the standard in construction, use of rugged-raw materials, and a phenomenal attention to detail. Each season's line demonstrates LRG's continual goal to strive for originality beyond expectations. By using the latest denim treatments and washes, to ingenious graphic design and placement, LRG pushes fashion forward-conscious design beyond the mind-numbing logo strapped across your flavorless basic tee. For those who know who they are, know what they want, and are NOT afraid to express themselves true to form and flavor: "Let the clothes you wear reflect your conscious choice to stand apart from the masses."
Pure Board Shop opened its doors on May of 2005. Its ease of access and parking make it a destination shop for riders and urban street ware fans alike. With their mix of products and variety in skate, snow, surf and exclusive streetwear and shoe brands Pure's customers extend far beyond their Annapolis location. Pure prides itself on making customer service its number one priority, with product knowledge and having the right product mix a close second. The store and the website feature an ever growing brand inventory such as Nike SB, Nike Snowboarding, Adidas Skateboarding, Vans, Diamond, HUF, LRG, RVCA and The Hundreds. The shop also prides itself on having the largest variety of longboard equipment in the area; with brands like Land Yachtz, Rayne, Caliber, Cult Wheels, Abec11 and many more. Pure puts on monthly skateboard jams/events in their local skateboard park as well as sponsors many longboard slide jams in the DC Metro Area.
Contact Pure at 410-267-7669 or visit them on the web at pureboardshop.com