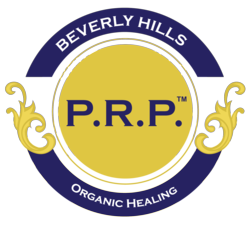 Beverly Hills, California (PRWEB) July 26, 2012
Last month,Kobe Bryant traveled to Germany to receive a specialized platelet-rich plasma (PRP) injection for an injured knee. You can get similar PRP therapy—without using your passport. Beverly Hills PRP welcomes new patients to experience the benefits of platelet-rich plasma injections right here in Beverly Hills, at its flagship Wilshire location or across California within its network of highly trained physicians. The practice offers concierge services to assist out-of-town patients.
"Platelet rich plasma therapy can help revive, repair, and restore quality of life for patients suffering from a wide variety of conditions," says James Hays, Vice President of Business Development of Beverly Hills PRP. "With many years of combined experience, the physicians of Beverly Hills PRP are uniquely qualified to evaluate whether patients will benefit from PRP injections, and we are committed to delivering superior patient outcomes."
Dr. Releford, a Los Angeles-based podiatric surgeon, specializes in diabetic limb salvage and wound care as well as other conditions that respond to platelet-rich plasma therapy, such as heel pain, Achilles Tendonitis, and chronic ankle pain.
Collaborating with him at Beverly Hills PRP is Dr. John Katzen, a plastic surgeon and hand surgeon, who has incorporated PRP into his practice. Says Dr. Katzen, "I find that platelet-rich plasma is an excellent way to address issues like tennis elbow and carpal tunnel syndrome."
Dr. Bal Raj, a valued colleague trained in PRP therapy, uses the Beverly Hills PRP platelet concentration system in his own practice, where, as one of Los Angeles' leading orthopedic surgeons, he treats knee and shoulder pain. Dr. Raj is a member of Beverly Hills PRP's national network of platelet-rich plasma therapy providers.
PRP is an innovative, non-surgical approach that uses healing components derived from a small, concentrated amount of a patient's own blood. Injected into damaged tissue, PRP therapy has the potential to "supercharge" the healing process. PRP has been successfully used in orthopedics and sports medicine to treat joint and tendon pain, non-healing wounds, plantar fasciitis, poor circulation, diabetic neuropathy, and many other conditions. Plastic surgeons also use PRP injections to provide facial rejuvenation.
Beverly Hills PRP is the largest network of platelet-rich plasma therapy providers in the country, and includes the most reputable medical professionals in orthopedic surgery, sports medicine, plastic surgery, podiatric surgery, pain management, rheumatology, and internal medicine. Beverly Hills PRP is committed to PRP education and patient care. Our experienced consultants guide both physicians and patients through PRP therapy. Our PRP providers are conveniently located in Los Angeles, Santa Barbara, San Diego, Long Beach, Inglewood, and Beverly Hills. Beverly Hills PRP physicians in Chicago, Atlanta, Houston, San Antonio and Las Vegas will soon join our national network.