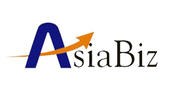 Singapore's reputation as a vibrant legal hub is bound to flourish. As more bigger players are granted the QFLP license, the republic will be able to carve a bigger slice of the international legal market too.
Singapore (PRWEB) July 11, 2012
Singapore's Ministry of Law has recently called for the second round of applications under the Qualifying Foreign Law Practice (QFLP) licensing program, setting the tone for the liberalization of Singapore's legal landscape.
The applications, which commenced last week, will remain open till 31 August 2012. In addition, the QFLP licensing program, which began in 2008, will place top international law firms in good stead to form a Singapore company and take advantage of the benefits that Singapore has to offer as a regional legal and arbitration hub of the Asia Pacific region.
When the program was launched, it has accorded the said license to six international law firms including Allen & Overy, White & Case and Norton Rose. The license has allowed firms to practise and render legal services in areas such as commercial and corporate law.
According to Singapore Department of Statistics' 2001 Census of the Legal Industry, said services has also registered $25m in 2000. In addition, the Singapore legal industry has grown at a rate of 10% for the past five years. To date, there are more than 100 international law firms with a presence in Singapore.
WHY SET UP YOUR LAW PRACTICE IN SINGAPORE?
Singapore has always been well-regarded for its sophisticated legal system as well as academic quality.
As a Commonwealth country and former British colony, it has significant exposure to the civil law tradition due to its history of extensive interaction with civil law systems, a common feature of its Asian neighbours and European trading partners.
Furthermore, Singapore has tertiary law programs such as those offered by the Singapore Management University's Law School, New York University-National University of Singapore and Singapore Institute of Management-University of London. These programs attract the best and brightest from around the world to produce the cream of the crop in legal talent.
The National University of Singapore Law School was recently honoured as one of the world's top Law schools according to QS World University Rankings, allowing international law firms to tap a larger pool of world-class top talent right in Singapore.
In addition, it has sophisticated infrastructure, robust economy and political stability. The Singapore corporate tax is also renowned to be one of the most attractive worldwide. This in turn makes it a safe and clear choice for any prudent law firm that wishes to carve a slice of the legal pie in the Asia Pacific region.
Mr. James Nuben, Head of Tax Division, Asiabiz Services said, "In light of all of these factors, Singapore's reputation as a vibrant legal hub is bound to flourish. As more bigger players are granted the QFLP license, the republic will be able to carve a bigger slice of the international legal market too. In turn, Singapore will be in good stead to become a thought leader in issues relating to law and business, thereby underscoring Singapore's reputation as an esteemed business epicenter."
HOW TO GET A QFLP LICENSE IN SINGAPORE
The applications for the QFLP license will be assessed by an Evaluation Committee and a Selection Committee. Factors such as the foreign firm's track record, the amount of offshore work handled, the number of lawyers who will be based in the Singapore office and the areas of law and the legal services that the Singapore office will practise will be taken into consideration when the Committee assesses the applications.
Upon approval, the QFLP license will be valid for an initial period of five years. In addition, a QFLP license holder has up to 6 months to set up a Singapore company.
"Asiabiz Services is well-placed as business consultants to advise firms on the application process as well as to assist businesses through various steps of the incorporation process," added Mr. Nuben.
ABOUT ASIABIZ SERVICES
Asiabiz Services is a Singapore-based consultancy that offers business solutions for both local and foreign professionals, investors and entrepreneurs. Our areas of expertise include Singapore company registration, incorporation, offshore company setup, accounting, taxation and other related corporate services. Asiabiz Services also provides Singapore work visa and immigration services for foreign professionals wishing to relocate to Singapore.
120 Telok Ayer Street, Singapore 068589
Phone: +65 6303 4614
http://www.asiabizservices.com