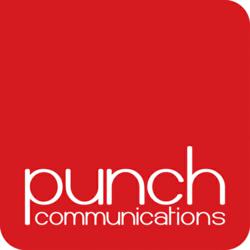 London, UK (PRWEB) July 12, 2012
Google has begun to roll out an update for the +1 website plug-in, whereby a list of recommended web pages will be fed to users that interact with the +1 button. Punch Communications, an integrated PR, SEO and social media agency, is advising brands to incorporate the updated version into their websites to increase the visibility of a number of different pages whilst also benefitting social media and SEO activities.
This latest Google+ plug-in presents users with a number of recommended websites and URLs related to the page that has been +1ed. To ensure relevancy to the user, suggestions will always include pages within the same domain or subdomain as the +1 button. The recommendation pop-up will allow users to access the listed pages through links provided in the text.
Pete Goold, managing director of digital PR agency Punch Communications, believes this update will further benefit a brand's social and SEO activities, commented: "Not only does +1ing a page increase its visibility by creating a listing on a user's Google+ profile, but it also helps increase a brand's search engine rankings. The more +1s a website receives, the higher the page will be listed within Google's search results.
"The new mechanic will continue to increase a brand's social presence through increased visibility to a user's friends, while also helping to promote a number of different pages across a single domain. The update could encourage users to search through a number of different pages across a website, +1ing a number of them and subsequently improving the rankings of several pages at a single time."
The addition of recommended pages is the latest move by Google to offer users a more integrated experience across its many services and tools. Additionally, +1s from Google+ friends are also listed within the pop-up box, as a means of pushing users towards Google's social network and encourage interactions thereafter.
As a comprehensive PR, social media and SEO agency, Punch Communications blends disciplines to achieve greater return for clients, ranging from small businesses to global corporations. To find out how Punch can help improve your brand's online and offline profile, please visit http://www.punchcomms.com or call 01858 411600.