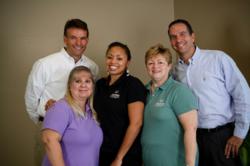 Basic coverage is good, but extended coverage is just as affordable and provides much more protection.
Nashville, TN (PRWEB) July 11, 2012
Most rental properties lump a lot people together in one concentrated area like an apartment complex. This it can make it hard to predict what can happen to personal belongings. Tenants are unable to account for the actions of others or natural elements that might result in damage to personal effects. It is for these reasons and more Royce Williams Agency suggests renters pay closer attention to some of the benefits connected to renters insurance. Many people may be surprised to discover to what extent their valuables are covered and how affordable coverage can be.
Research and statistics provide factual data that shows those who rent are more susceptible to theft and property damaged. As the rental growth rate rises many real estate companies and apartments are beginning to require renters insurance as a way to provide additional liability protection.
"Renting is a great option for those who are not ready to own a home, but it can increase risks," states Royce Williams, a Nashville insurance agent. "At one point renters insurance was considered a luxury. We are now finding that it is becoming more of a necessity or something that many property owners require."
Many people often question what is covered by renters insurance. On their website Royce Williams Agency explains renters insurance is a lot like home owners insurance aside from the fact that the physical building is not covered under the policy. If it is a personal belonging contained within the rental property it is covered. This also includes any items contained within a vehicle parked in designated rental property parking spaces. In addition to providing coverage for personal belongings, a renter's insurance policy includes liability provisions in the event that someone is injured on the rental property. This typically includes coverage for medical expenses and damage to another person or their property. Having this coverage helps renters to avoid legal actions, time away from work for court dates and personal stress to family or friends.
There are a variety of options a renter can choose from when deciding what kind of coverage they need. If rental insurance is required many people often go with a basic plan that does not include coverage like replacement costs. Upon closer examination most renters will find that for only a few cents extra they can better protect their hard earned assets. Williams suggests that when considering renters insurance tenants should closely compare the different types of coverage offered and their costs.
"It is important to make sure you have the proper coverage for your specific needs," states Williams. "Basic coverage is good, but extended coverage is just as affordable and provides much more protection. We often hear from people who are insured and they always tell us they are glad they had insurance because you often never know when you are going to need it."
For more information on rental insurance, coverage options and costs contact Royce Williams Agency at 615-356-4800.