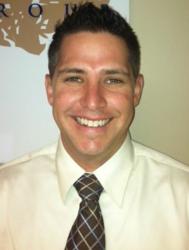 I could not be more excited about the opportunity that I have with Foundation Financial Group. To lead an internal marketing division for a multi-billion dollar financial services corporation is truly a once in a lifetime chance
Jacksonville, FL (PRWEB) July 14, 2012
On April 2, 2012 Foundation Financial Group expanded its Marketing Division, which will bring more jobs to the Jacksonville market over the next six months.
The target purpose of the Marketing Division is to create internal lead generation systems, improve internal communications within the corporation, increase the Foundation Financial Group brand name through various media outlets, and expand the public relations reach in our local markets by also expanding our PR Division within six months. Jason O'Neil, a Connecticut native with more than 10 years of professional experience, heads the division.
"I could not be more excited about the opportunity that I have with Foundation Financial Group. To lead an internal marketing division for a multi-billion dollar financial services corporation is truly a once in a lifetime chance," O'Neil said. "My goal is to help Foundation Financial Group become a household name through various online media and lead generation strategies."
Foundation Financial Group has realized tremendous growth over the last few years. In 2011, Foundation Financial Group launched three new financial services divisions to accompany their established mortgage division, and opened five Branch Network Office locations and one Regional Sales Center across the nation.
"Our goal has always been to become the largest and best financial services corporation in the U.S.," said Mark Boyer, Foundation Financial Group's chief executive officer. "With this expansion, we are one step closer to accomplishing that goal, and I'm very excited about that."
About Foundation Financial Group
Foundation Financial Group, one of the nation's fastest-growing financial services companies, specializes in mortgage lending, property and casualty insurance, life insurance, retirement services, personal taxes and corporate tax services. Foundation Financial Group operates multiple regional centers as well as a branch network of retail storefronts across the Midwest. Foundation Financial Group offers mortgage refinancing and first-time buyer lending through traditional financing, as well as Federal Housing Administration and other government-backed home loan programs. Foundation Financial Group enjoys an A+ rating from the Better Business Bureau, the highest accreditation the BBB gives, and an industry-leading Federal Housing Administration compare ratio.
For additional information, interview and image requests, contact the Foundation Financial Group Public Relations team at 866-659-3200.