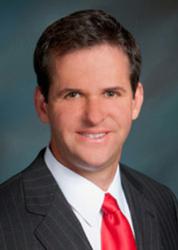 It's never easy going up against the government, but we are here to help the people whose doctor's say they can't work get the benefits they deserve
Atlanta, GA. (PRWEB) July 11, 2012
Scott Gregory Monge and the Accident & Disability Attorneys of Monge & Associates will be a major force at the National Federation of the Blind (NFB) convention in November in Columbus, GA. Monge and his firm will be at the convention to help people with disabilities get the benefits they deserve. His team of experienced lawyers will be ready and waiting to answer any questions disabled persons may have about the process behind applying for Social Security Disability and appealing a denied claim.
"It's never easy going up against the government, but we are here to help the people whose doctor's say they can't work get the benefits they deserve, " says Monge.
The NFB was founded in 1940 and has over 50,000 members to date. The organizations commitments to advocacy, education, research, technology and programs encouraging independence and self-confidence have earned them a reputation for the largest and most influential voice of the nation's blind. Scott G. Monge and his firm is no stranger to the plight of disabled persons and have joined in NFB's mission to raise awareness and clear any misunderstandings or misinterpretations about Social Security Disability for blind Americans.
"I really enjoy helping people. The part I enjoy the most is helping people understand the process. If I can provide people with the tools they need to get through the process and understand it, if they have a family member or friend who's going through what they're going through, they can at least tell them what we've shared about how the process works" says Monge.
Scott G. Monge and The Accident & Disability Attorneys of Monge & Associates are focused on giving back to the community and do so by fighting for the monetary and other benefits disabled persons are rightfully entitled. Monge's understanding of government and the law are the keys to success in navigating through the complexities of Social Security Disability processes. The firm is results-driven and well aware of the intricacies bureaucracy entails.
"The Social Security administration's written denials of claims are often inaccurate. We make sure we have a thorough understanding of your medical condition so that we're able to appeal and win your case. We also put together tailored briefs summarizing your condition to suit particular judges' preferences for style and length, and that's invaluable at hearings" says Monge.
Scott G. Monge's law firm helps clients across Georgia and throughout the Southeast. Monge founded The Accident & Disability Attorneys of Monge & Associates and is committed to quality work, personal attention and 100% client satisfaction. His lawyers have the experience it takes to win cases. Scott's final guarantee: If we don't win, you don't pay us. To schedule a FREE consultation, call 1.866.489.8229 or visit http://www.SocialSecurity911.com