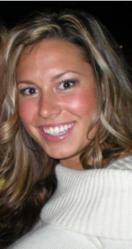 I am extremely excited about my new role within the corporation. This is a great company, full of great people, and I am so proud to be a part of the growth that's continuously happening here
Jacksonville, FL (PRWEB) July 25, 2012
On July 2, 2012, exactly three months after the expansion of the Marketing Division, Foundation Financial Group expands its Public Relations Division, accomplishing the expansion goal three months sooner than planned. Over the next six months, this expansion will bring jobs to the Jacksonville market. Jessica Gueterman, who has more than seven years industry experience, will head the division.
Gueterman, a Florida native, holds a bachelor's degree in business administration and marketing from Flagler College. She has been with Foundation Financial Group for five years and this is her seventh promotion within the corporation. In 2009, she helped expand Foundation Financial Group's Recruiting Division that grew from two employees to ten.
"Jessie has been an extremely important part of our corporation since she started. There is nobody that I feel is more deserving, or capable, of building our public relations department," said Mark Boyer, Foundation Financial Group's chief executive officer. "She has proven her ability to produce results and I know this endeavor will be no different. She is the right person for this position and I am very excited to see what she will accomplish in her new role."
Foundation Financial Group has realized tremendous growth over the last few years. In 2011, Foundation Financial Group launched three new financial services divisions to accompany their established mortgage division, and opened five Branch Network Office locations and one Regional Sales Center across the nation. During the first half of 2012, Foundation Financial Group launched their Wichita Branch Network Office location and expanded their Marketing Division. In addition to the expansion of the Public Relations Division, expansion goals for the remainder of 2012 call for doubling the Foundation Financial Group Branch Network of retail offices.
"I am extremely excited about my new role within the corporation. This is a great company, full of great people, and I am so proud to be a part of the growth that's continuously happening here," said Gueterman. "My goal is to help Foundation Financial Group in their continued mission to become the largest and best financial services corporation in the U.S."
About Foundation Financial Group
[Foundation Financial Group, one of the nation's fastest-growing financial services companies, specializes in mortgage lending, property and casualty insurance, life insurance, retirement services, personal taxes and corporate tax services. Foundation Financial Group operates multiple regional centers as well as a branch network of retail storefronts across the Midwest. Foundation Financial Group offers mortgage refinancing and first-time buyer lending through traditional financing, as well as Federal Housing Administration and other government-backed home loan programs. Foundation Financial Group enjoys an A+ rating from the Better Business Bureau, the highest accreditation the BBB gives, and an industry-leading Federal Housing Administration compare ratio.
For additional information, interview and image requests, contact the Foundation Financial Group Public Relations team at 866-659-3200.