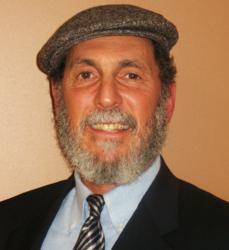 Omaha, NE (PRWEB) July 13, 2012
Kids Inc. announced today that the Kentucky branch of the Association for Play Therapy has named Allan Gonsher, LSCSW, RPT/S and president and founder of Kids Inc., as the keynote speaker for its annual one-day conference. Gonsher, an internationally known play therapist and family therapist, will share his expertise on helping children, adolescents and families prosper emotionally and develop strategies for healthy development.
Held on September 28, 2012 in Ashland, Kentucky, the event will attract therapists, child therapists and child play therapists throughout the region for a day of seminars and learning sessions. For nearly 20 years, the event has sought to gather professionals in the field to collaborate, practice and gain knowledge about child play therapy trends and techniques. As the keynote speaker, Gonsher will speak on the theory and technique of play therapy and how the elements work hand and hand.
Author of An Allowance Is Not a Bribe, Gonsher will share 30-plus years of experience in child play therapy as the keynote for this event. Gonsher's multi-disciplinary approach is esteemed for utilizing play therapy techniques and tailored therapy programs to address a variety of unique concerns, including aggression issues, academic problems and behavioral difficulties. Gonsher is a registered Play Therapy Supervisor and member of the Academy of Certified Social Workers, Association of Play Therapy and a Clinical Member of the American Association for Marriage and Family Therapy. In addition to running Kids Inc., Gonsher is an adjunct professor at Mid-America Nazarene University in Olathe, Kansas and a guest lecturer at the Hebrew University School of Social Work in Israel. He is a national speaker on the subjects of play therapy and childhood emotional development.
To learn more about Kids Inc. or to schedule a speaking engagement, email info(at)kids-incorporated(dot)com or call 402-330-4014.
For more about the Association of Play Therapy Kentucky or to attend, go online at http://www.kya4pt.org.
About Kids Inc.
Founded in 1985 by Allan Gonsher, Kids Inc. provides counseling for children and families with the goal of helping them identify short-term solutions and long-term strategies for dealing with problems. With a diverse staff that includes specialists in Child and Adolescent Psychiatry, Psychology, Children and Family Therapy and Play Therapy, Kids Inc. has served families for more than 30 years. Kids Inc. operates offices in Omaha, Nebraska and Overland Park, Kansas. For more information, visit http://www.kids-incorporated.com or call 402-330-4014.
About Allan Gonsher.
Allan M. Gonsher, LIMHP, LCSW, RPT-S is an internationally recognized speaker and guest lecturer who conducts workshops on play therapy techniques for school counselors, psychologists, social workers and mental health professionals. For more information visit http://www.allangonsher.com or call 402-330-4014.