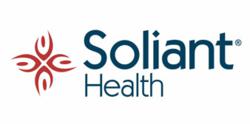 Atlanta, GA (PRWEB) July 18, 2012
Soliant Health, a leading specialty healthcare staffing provider and part of Adecco Group, today announced that its Bilingual Therapies unit is hosting its 12th annual symposium for practicing bilingual and monolingual speech-language pathologists (SLPs) in Orlando, Florida from July 19-21, 2012.
The Bilingual Symposium is the only American Speech-Language-Hearing Association (ASHA) approved CE provider conference of its kind, dedicated to helping speech-language pathologists deal with language diversity in schools. The symposium explores how bilingual and monolingual SLPs can better serve the needs of bilingual children by attendees participating in multiple sessions exploring topics including:

Bilingual Practitioner as a Leader, Advocate, and Educator
Application of Dynamic Assessment to Bilingual Phonological Disorders
Grammatical Development of Spanish/English speakers: Applications to Clinical Practice
Bilingualism and Cognition across the Lifespan
Serving Bilingual Clients Who Stutter: Theoretical Bases and Its Application to Clinical Practice
Bilingual Therapies is a leading provider of bilingual speech-language pathology, offering bilingual speech therapists to schools in diverse communities across North America. For more information about the company and the symposium, visit: http://www.bilingualtherapies.com
About Soliant Health
Soliant Health, an Adecco Group company, is a leading provider of specialized healthcare staffing services to hospitals and healthcare providers. By supplying traveling healthcare professionals on both temporary and direct hire assignments, Soliant Health delivers comprehensive healthcare staffing services to leading facilities across the United States. Soliant's teams of professionals are qualified to fill physician, nursing, therapy, pharmacy, clinical research, imaging, and other healthcare positions. For more information about Soliant Health, please visit http://www.soliant.com.