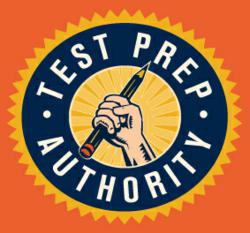 This isn't quite a "grammar" concept, but if you don't know what evil twins are, you'll have a really tough time acing the Writing and English portions of these tests.
New York, New York (PRWEB) July 12, 2012
For many students, the SAT Writing and ACT English sections are an extreme challenge. Both exams test a broad array of grammatical and syntax-based concepts, from pronoun usage to "active voice." One test prep expert, however, sees these sections as incredibly easy to overcome - IF students know the right tricks.
Anthony-James Green, founder of Test Prep Authority and widely regarded as one of the best SAT tutors in the country, has just released a new guide to help students deal with one of the most pernicious aspects of these exams: "evil twins."
"The SAT Writing and ACT English sections aren't difficult, but they're almost impossible if students don't know the material and tricks that they test," says Green of his free online guides. "Once students learn the appropriate concepts, they almost get near-perfect Writing scores. Until they do, they're dead in the water. One of the most aggravating things that these exams test is the "evil twin" concept. In short, the ACT and SAT use pairs of words that have similar spellings or pronunciations, but mean entirely different things, and try to confuse students by replacing one with the other."
To help students deal with the issue, Green's site, Test Prep Authority, has just launched a free guide explaining the entire "evil twin" concept and showing students precisely how to deal with it. Interested parents and students can view the new guide here:
http://www.testprepauthority.com/eviltwins
"Once students learn these tricks, they'll view the Writing and English sections as the easiest portions of the SAT and ACT. But they need to learn the tricks first!"
Test Prep Authority is a free online resource center for ACT and SAT practice problems, articles, software downloads, score generators, and more. Students and parents interested in learning more can join Test Prep Authority's free test prep program, The Test Prep Method, by subscribing on their homepage:
http://www.TestPrepAuthority.com
Test Prep Authority was founded by Anthony-James Green. Green is the author of multiple books on SAT and ACT prep, including Own The SAT, How to Take a Standardized Test, The Perfect 12 Manual for the SAT Essay, and Every College Question Answered. Parents interested in learning more about Green can do so using his personal booking website:
http://www.NewYorksBestSATtutor.com
Green lives in downtown Manhattan, where he works on Test Prep Authority full-time when not working with his personal clients.
###