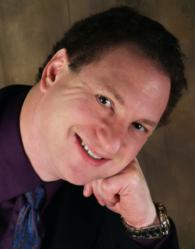 Wayne, NJ (PRWEB) July 11, 2012
Laurence C. Breiterman, D.M.D., M.A.G.D., with Advanced Dental Techniques, is offering the Laser Assisted New Attachment Procedure to patients suffering from gum disease as an additional treatment choice. LANAP is a periodontal disease treatment that is only slightly invasive, and the laser used is very selective. There is no cutting with a scalpel involved, and no sutures are required. The pain or discomfort associated with the procedure is minimal, and most patients can return to normal activities within a day or two of having the procedure.
There are millions of people in this country who suffer from the effects of gum disease yet do not seek treatment. Dr. Breiterman is hoping that having another option for periodontal disease treatment will help to convince more patients to get the help they need. In addition to receding gums and loose teeth or teeth loss, gum disease has been linked to such serious health issues as diabetes and even heart disease.
With the new LANAP procedure, Dr. Breiterman utilizes the PerioLase MVP-7 laser to selectively eliminate diseased gum tissue and bacteria that has collected in the gum pockets. There is no need to use a scalpel to cut away the diseased gum tissue or to access the bacteria. During the procedure, he utilizes the laser to stimulate the healthy gums to adhere to the root of the tooth, and also to aid the process of bone regeneration.
Dr. Breiterman is one of an elite few dental professionals who have trained on this procedure and are licensed to utilize it in their practices. If you think you may have gum disease or if you want to learn more about the LANAP periodontal disease treatment, you can find more information at http://www.newjerseygumsurgery.com/Treatments/LANAPLaserTreatment.
Advanced Dental Techniques is a general practice offering patients personalized dental care for Wayne, New Jersey. Since graduating from the University of Medicine and Dentistry of New Jersey, Dr. Laurence C. Breiterman's desire to become one of the best has led him to pursue almost 3,000 hours of continuing education. In 2007, Dr. Breiterman received the Mastership Award from the Academy of General Dentistry, which recognizes a dentist's commitment to advanced dental education. He is part of one percent of dental professionals providing the most recent FDA cleared laser procedure for gum disease and periodontal treatment. To learn more about Advanced Dental Techniques and their dental services visit their website at http://www.newjerseygumsurgery.com and call (973) 694-2835.