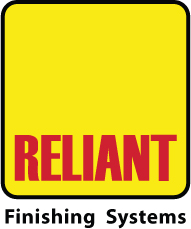 There are unique decision making processes associated with these larger systems. The client must be actively involved, but often needs guidance and technical advice.
Somerville, AL (PRWEB) July 15, 2012
Reliant Finishing Systems (reliantfinishingsystems.com) announced today that the company has hired Mr. Robert Osborne as Executive Director for Engineered Systems. Mr. Osborne was previously employed by Honeywell Aerospace as a Director of Business Development. Mr. Osborne will manage Reliant's rapidly growing Engineered Systems Division and serve as the primary point of contact for both distributors and clients seeking specialized finishing solutions.
Although new to the finishing industry, Mr. Osborne has over twenty-three years of sales and management experience dealing with large-scale projects in the military and aerospace industries. In 2001, he received the "President's Club" award from Honeywell Aerospace for his outstanding sales and support achievements. Along with other accomplishments, he was also recognized as one of the company's top performers a total of seven times during his employment with Honeywell.
Reliant Finishing Systems' President, Mr. Michael Schuerer, commented, "Mr. Osborne is a newcomer to our industry, but has dealt with projects of incredible size and complexity. I think he will mesh well with all of our clients and will quickly instill confidence in first-time buyers. During his career he has sold and supported projects worth billions of dollars. He is comfortable with a team approach and has already established strong relationships with our leading distributors. Mr. Osborne has given Reliant an invaluable new perspective on engineered systems." Mr. Schuerer added, "Mr. Osborne will work directly with our new Executive Director for Technical Services, Mr. J.R. Stewart. They will interact with our engineering staff to design custom finishing equipment and automated systems."
"It became apparent that we needed someone who could assist clients with the selection of automated and custom-engineered finishing systems. There are unique decision making processes associated with these larger systems. The client must be actively involved, but often needs guidance and technical advice. Mr. Osborne will devote attention to our distributors and to our end-clients. He will help assure that Reliant always provides effective coating systems," said Mr. John Thomason, Reliant's Executive Vice President.
Well-known powder industry expert, Mr. Joey Golliver of Insidepowdercoating.com, commented, "Reliant seems to be making big strides in the engineered systems market. Mr. Osborne has worked with projects that are much more complex than a typical finishing system, so he is comfortable with both the technology and the money that is involved. I think his friendly, matter-of-fact approach will be a winner for Reliant. He will certainly give them an advantage when they're selling to government buyers."
Mr. Osborne commented on his new position, "I first encountered Reliant in 2005 when they entered the batch coating market. They've been growing so fast that they haven't always had time to ease their way into new market segments. The demand for their products and services in the engineered market is already quite high. Based on response to their initial forays into the automated systems industry, I think they will promptly become a major player. I've been brought on board to make sure that clients get the highest level of individual care possible. I'm eager to get a few more systems in place so we can better demonstrate the advantages of Reliant's equipment, as well as our commitment to long-term support after the sale."
Reliant Finishing Systems is a privately-held U.S. company specializing in the manufacture of capital equipment used in the powder coating industry. Reliant Finishing Systems sells under its own brand name and also provides private label products to OEM clients. The company produces media blasting enclosures, multi-stage washers, chemical pretreatment enclosures, powder spray booths, high-performance drying and curing ovens, and engineered finishing systems of all sizes.