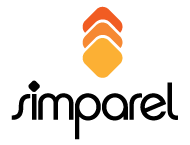 With Simparel, we are getting a full package system that has the flexibility to move with the company as we grow and expand.
New York, NY (PRWEB) July 12, 2012
Simparel, Inc. (http://www.simparel.com) announces that Bonobos, (http://www.bonobos.com), now the largest apparel brand in the United States launched over the web, has selected Simparel®, the Unified Global ERP Solution for apparel, footwear and accessories businesses, to manage all concept-to-consumer business processes. Simparel will be implemented at the company's Manhattan headquarters to enhance the company's rapid growth through improved operational efficiencies and cycle time reductions across its multi-channel operations.
"As a rapidly growing company, Bonobos needed a system that is cost-effective, but still has the functionality we require today, and in the future," explained Director of Finance & Operations, Karl Schroeder. "With Simparel, we are getting a full package system that has the flexibility to move with the company as we grow and expand. We are excited to get started, and are confident that Simparel is the best choice for Bonobos."
A key factor in the Bonobos selection process was finding an apparel specific ERP solution that could provide the flexibility and adaptability that are crucial to Bonobos as they grow and expand. Also important, was finding the right company to partner with on a project that touches every aspect of the business. The practical experience across the Simparel development, services and support teams in the fashion industry was a huge advantage in Bonobos selecting Simparel over any other ERP solution provider.
"We're excited about our partnership with Simparel," added Schroeder. "As a brand rooted in service, Bonobos holds its partners to the same high standards. We are confident that the Simparel team will partner with us throughout a multi-phase implementation and provide us the same top-tier service the Bonobos Ninjas provide to our customers."
"We are pleased with the opportunity to provide Bonobos with a platform that will accommodate the company's growth and ongoing success", noted Simparel VP of Sales & Marketing, Victoria Rose. "We are confident that Simparel will provide the flexible architecture they are seeking, as well as the lowest total cost of ownership over any other solutions considered."
About Bonobos
Bonobos is a clothing company focused on delivering great fit, high energy, and superb customer experience. Launched in 2007 on the Internet with its signature line of better-fitting men's pants, Bonobos is now the largest apparel brand ever built on the web in the United States. In 2011 Bonobos extended offline, launching Bonobos Guideshops, an e-commerce showroom that delivers personalized, one-to-one service to those wanting to experience the brand in-person. In 2012, Bonobos expanded its distribution partnering with Nordstrom, bringing Bonobos apparel into select doors nationwide and to Nordstrom.com. Across channels, Bonobos is focused on delivering a well-targeted brand promise: world-class fit, an innovative shopping experience and an energetic brand spirit. Bonobos was named "One of America's Hottest Brands" by Advertising Age, "Best Men's Pants" by New York Magazine, one of Inc. Magazine's "20 Awesome Facebook Pages" and was awarded Crain's "Best Places to Work in New York City".
For more information about Bonobos, go to http://www.bonobos.com.
About Simparel
Simparel, Inc. ® has developed a Unified Global ERP Solution that is designed to grow apparel, footwear and accessories businesses. The Unified Global ERP Solution is faster to deploy and extend, delivering a magnitude of scalability and performance over any other solution. True end-to-end functionality lets customers focus on products and sales by making business decisions easier, improving product delivery, and facilitating cost and inventory management. Providing global enterprise visibility and collaboration throughout Product Lifecycle Management (PLM), Supply Chain Management, Order-to-Cash, EDI, Logistics and Distribution processes (warehouse management systems), this unified model approach ensures compliant and on-time delivery.
For more information about Simparel, go to http://www.simparel.com.