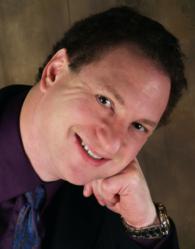 Wayne, NJ (PRWEB) July 11, 2012
Laurence C. Breiterman, D.M.D., M.A.G.D., with Advanced Dental Techniques, treats patients who have receding gums with a gum grafting procedure. Gum recession is often caused by advanced periodontal disease. This disease affects millions of adult Americans and it often goes untreated. People whose gums have receded or those that feel their teeth simply look larger than they like can have a gum grafting procedure to raise the gum line.
Patients with receding gums due to periodontal disease have a large amount of tooth that is exposed to bacteria. This allows that bacteria to increase the damage being done to the gums and to begin attacking the bone. By having the gum graft procedure, the new gum tissue can protect the tooth from the ravages of bacteria. This procedure can be done at Advanced Dental Techniques.
Dr. Breiterman works personally with each patient to determine which of three basic gum graft procedures would be most beneficial. The pedicle graft is used when there is plenty of gum tissue available near the tooth that is exposed to graft over the unprotected area. The Free gingival graft uses tissue directly from the roof of the mouth to attach to the affected area. The connective-tissue graft involves cutting a flap in the roof of the mouth and removing tissue from under that flap to graft to the affected area.
The transplanted tissue is placed over the receding gums and sutured into place so that it can grow together with the existing tissue. The gum line has been raised and the tooth or teeth have been covered sufficiently to prevent excessive damage by bacteria. Soft foods must be eaten for a few days, and the patient will have instructions not to brush or floss the area for a specific period of time so that it can properly heal. For more information about receding gums and the different gum graft procedures, visit our website HERE.
Advanced Dental Techniques is a general practice offering patients personalized dental care for Wayne, New Jersey. Since graduating from the University of Medicine and Dentistry of New Jersey, Dr. Laurence C. Breiterman's desire to become one of the best has led him to pursue almost 3,000 hours of continuing education. In 2007, Dr. Breiterman received the Mastership Award from the Academy of General Dentistry, which recognizes a dentist's commitment to advanced dental education. He is part of one percent of dental professionals providing the most recent FDA cleared laser procedure for gum disease and periodontal treatment. To learn more about Advanced Dental Techniques and their dental services visit their website at http://www.newjerseygumsurgery.com and call (973) 694-2835.