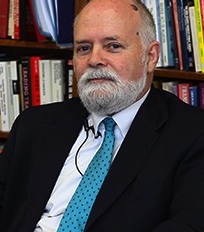 "We're providing mid-career teachers with a route to evaluate and improve their own teaching practice through guided clinical study of their own classrooms and performance,"
CAMBRIDGE, MA (PRWEB) July 12, 2012
Lesley University announces a new, innovative online program designed for practicing K-8 teachers to improve instruction and student achievement tied to real work in each participant's classroom.
Utilizing technology for in class video and collaboration with faculty and fellow students, teachers will focus their principle Masters of Education level research on their own teaching practice, focusing on competencies cross referenced to national, state and professional standards.
"We're providing mid-career teachers with a route to evaluate and improve their own teaching practice through guided clinical study of their own classrooms and performance," said Jonathon H. Gillette, Dean of the Graduate School of Education at Lesley University. "We're focusing on documenting improved instruction and, more importantly, student growth over time in the real world, emulating the clinical preparation of physicians and lawyers."
The new 33-credit online Master of Education in Effective Teaching combines a deep understanding of content knowledge with state-of-the-art technology, providing teachers with guided practice in their classrooms while working closely with Lesley University faculty. Participants gain concrete evidence of their improved instruction marked by their students' achievement during the 14-month program.
Lesley University faculty directly support the application of new content knowledge in the areas of assessment, classroom culture and climate, and instructional design. The technology also provides participants with manageable tools to capture what happens in the classroom and document improved performance.
"Teachers are developing their craft and their practice at a time when they're under intense scrutiny by school administration and the parents of pupils in their class, and in the culture of Race to the Top where value is being placed on use of technology and individualization of instruction," said Gillette.
"This enormously innovative program is designed to deeply meet the needs of teachers in the field, whose performance is increasingly going to be tied to outcomes in the classroom. It's a structured program that moves from deep knowledge of content into application of that content in your classroom with support from us," said Gillette.
Lesley University, which has been a leader in teacher education for over a century, is enrolling for the new Effective Teaching M.Ed for Fall 2012.
More information, and a short video, at this LINK.
Lesley University (http://www.lesley.edu) is a 9,000-student, multi-site university for women and men, and is one of the nation's largest providers of graduate professional education opportunities to K-12 educators. Anchored by a strong liberal arts curriculum, Lesley offers undergraduate and graduate programs in education, the arts, human services and the environment at its Cambridge and Boston campuses, online, and in 150 locations in 23 states. Lesley's four schools include the Graduate School of Education, the Graduate School of Arts and Social Sciences, The Art Institute of Boston, and the College of Liberal Arts and Professional Studies, an undergraduate residential college. Lesley University prepares individuals for lives and careers that make a difference, and serves the evolving needs of students and a diverse society through innovative programs and pedagogy, high quality instruction, scholarship, advocacy, and outreach.