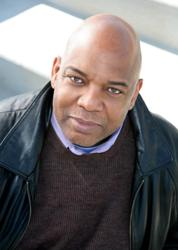 Saginaw, MI (PRWEB) July 31, 2012
As an executive working with non-profit, volunteer boards for twenty-five years, Sheila Stamiris, Director of Economic Development for Frankenmuth City, Michigan, thought she had all the answers to successfully managing the work of the board.
"What a surprise when I realized that the board and I were meeting for the sake of meeting, and using the same discussions to justify limited results," she observed.
Instead of allowing the situation to dismay her, the discovery catalyzed a move that resulted in new insights and a solution, Stamiris sought the advice and guidance of local Growth Coach Cal Talley, and his insight helped her take her knowledge base and experience to a new level.
"By helping me to step back and review the most basic elements of the board's function, Cal's coaching led me to see that we could redefine our goals, identifying the pertinent and realistic tasks necessary for success and for benchmarking our achievements," Stamiris continued. "When I proposed this concept to the Board of Directors, I felt a collective sigh of relief. We have identified a simple timeline to prepare for inspired strategic planning in the fall of 2012."
"At some point in life, everybody can use some help," says Talley. With more than 20 years of business leadership roles in the energy and utilities industries, this observation led him to open a local franchise of The Growth Coach. He now devotes his time to helping independent business owners, managers, and executives gain clarity, sharpen their focus, face reality, and maintain accountability for their progress. His service area includes Frankenmuth, Freeland, Midland, Saginaw and Bay City in three counties; Midland, Saginaw and Bay.
The Growth Coach is committed to helping people discover better ways to manage their business and life by guiding them through its unique, ongoing Strategic Mindset coaching process. The process helps them adopt a "big picture" mentality by forcing them to strategically map out a course of action to achieve their goals.
Talley, whose previous experience includes the distinction of proven leadership, motivation, objectivity, and organizational skills and expertise, compares his role to that of an athletic coach. "Just as athletes need the leadership of an experienced coach to reach their full potential, business professionals need the objective guidance of a certified business coach to take their professional and personal life to the next level," explains Talley.
Cal Talley can be reached at 989-401-6229 or C.Talley(at)TheGrowthCoach(dot)com.
About The Growth Coach:
Founded in 2002, The Growth Coach is the only pure business & sales coaching franchise system with the single purpose of helping drive success and balance the lives of business owners and professionals. Their goal is to help clients gain greater focus so they can work less, earn more and enjoy more fulfilling lives. They help clients to transform their mindsets and behaviors to achieve superior and sustained results. Clients include small business owners, franchisees, self-employed professionals, high-end sales and financial services professionals, and sales teams and management teams from businesses of all sizes. The Growth Coach operates in more than 140 markets across North America. For more franchise opportunity information, visit http://www.TheGrowthCoach.com.