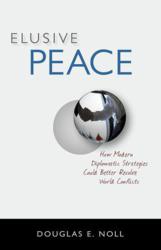 When people feel heard a shift happens and intimacy is developed
San Francisco, CA (PRWEB) July 13, 2012
Douglas Noll, peacemaker, award winning attorney, and award winning author, along with his wife Aleya Dao, a gifted sound healer, energy practitioner and Doctor of Oriental Medicine, have created a series of videos to teach couples the answers and secrets for developing, maintaining, and growing emotional intimacy. "We all want to feel loved, listened to and have our needs met. Yet, the inability to accomplish these things is the exact reason for relationships ending and couples suffering, which is sad since strategies to create intimacy can be learned," Noll says.
A video sample can be viewed on You Tube (http://www.youtube.com/watch?v=oWJN_5-LoK8&feature=youtu.be&a). The series teaches couples to pay attention to the emotional experience of their partner, rather than focusing on the words they are saying. "When we are heard by our partner, we are soothed, honored, and feel hope that our needs can be met," Noll explains. "When we tune into the feeling our partner is experiencing, they know we are connecting to them intimately," Dao adds.
The couple teaches how empathy creates a bridge during conflict. Noll, a professional mediator uses communication skills to resolve conflicts between families, couples, corporations and organizations. "I find that when people in conflict feel heard by the other party, a shift happens and resolution can come easily after that experience," Noll observes. Dao uses her skills as a sound healer and energy practitioner to teach couples about the energetic shift that can happen when couples experience empathy without judgment from their partners. Combining the couple's two different practices into practical and easy-to-understand strategies for couples is resonating with audiences resulting in hundreds of viewers within hours after posting their first video. "We know we are onto something here. Using the combined skills and different approaches from our two practices merges the emotional, intellectual and spiritual needs for couples to create authentic intimacy that results in the joy and bliss most couples strive for but cannot achieve," Noll says. To register for the next webinar visit http://www.aleyadao.com/catalog/products/Relationship-Series-with-Aleya-and-Doug/541/Relationship-Series-with-Aleya-and-Doug/2579.html
About Doug Noll
Douglas Noll is the winner of the International Peace and Justice Book Award for Elusive Peace: How Modern Diplomatic Strategies Could Better Resolve World Conflicts (http://www.amazon.com/Elusive-Peace-Diplomatic-Strategies-Conflicts/dp/1616144173/ref=sr_1_1?s=books&ie=UTF8&qid=1339101596&sr=1-1). Doug is the 2012 winner of the CLAY award for co-founding the pro bono project Prison of Peace. Doug is a keynote speaker and sought after leader in the field of international, domestic and business conflicts. Doug is a sought after interview guest on TV and radio, and a keynote speaker and workshop presenter. Doug is a full time peacemaker and mediator, specializing in difficult, complex, and intractable conflicts, an adjunct professor of law and has a Master's Degree in Peacemaking and Conflict Studies. Mr. Noll is AV-rated and was a business and commercial trial lawyer for 22 years before turning to peacemaking. Doug is a founding board member of Mediators Beyond Borders, and the 2012 President of the California Dispute Resolution Council.
Noll is a Fellow of the International Academy of Mediators, a Distinguished Fellow of the American College of Civil Trial Mediators, a Diplomat of the California and National Academy of Distinguished Neutrals, a core faculty member of the American Institute of Mediation, and on the American Arbitration Association panel of mediators and arbitrators. Mr. Noll was one of the first U.S. mediators certified under the international mediator standards established by the International Mediation Institute. Doug is the author of Elusive Peace: How Modern Diplomatic Strategies Could Better Resolve World Conflicts (Prometheus, 2011), the winner of the international peace and justice book award. Doug Noll is a core faculty member of the American Institute of Mediation, a preeminent mediation Training Institute founded by Lee Jay Berman. http://americaninstituteofmediation.com
About Aleya Dao
Aleya is a sound healer, energetic practitioner, Minister in the state of California, Doctor of Oriental Medicine in New Mexico, and a Licensed Acupuncturist in Colorado. She has been an alternative healer for 20 years.
Aleya graduated from Lewis and Clark University in Portland, Oregon and earned her Master's Degree in Oriental Medicine from The Southwest Acupuncture School in Santa Fe, New Mexico. She practiced in Telluride, Colorado for 7 years before moving to Santa Barbara, California where she now serves an international clientele as a spiritual guide and sound healer.
She produces the daily CUPS OF CONSCIOUSNESS meditations, subscription-based guided meditations. http://www.aleyadao.com