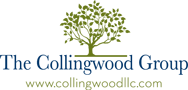 With increased emphasis on servicing compliance by FHA, the CFPB, and OCC now is the time to ensure that you know what to expect
Washington, D.C. (PRWEB) July 12, 2012
The Collingwood Group (Collingwood) is pleased to announce its third in a series of industry conference calls -- Maximizing FHA Claim Filing (Part A and B), being held at 2pm EST on Thursday, July 26, 2012.
The conversation will focus on the FHA claims process and pitfalls. Specifically, the panelists will provide insight into FHA's highest priorities during a claims review and discuss some of the most common violations they find. Furthermore, Collingwood's team of FHA experts will discuss how much 'errors' cost as well as the most common way servicers leave money on the table that they could be claiming.
"The FHA claims filing process is inherently complicated, and if the servicer is not well versed in all the complexities, it can create dual exposure—potential enforcement action by HUD for non-compliance and significant financial losses due to incomplete, inaccurate, or untimely filing," said Brian Montgomery, Collingwood Group Chairman and former FHA Commissioner. He added, "How servicers and lenders can effectively manage this process will be the primary focus of this industry call, with a goal of providing information that is timely and insightful."
The call, offered at no cost to participants, will be led by Brian Montgomery. He will be joined by Karen Garner, Collingwood Group Managing Director and Heidi Schranz, Collingwood Group Senior Consultant, who possesses over 10 years of experience in FHA claim processing, filing and auditing.
"FHA conducts compliance reviews of servicers filing claims on a routine basis – from the largest servicers to those that file only a few claims a year. It is imperative that servicers realize the relationship between how their customer service and loss mitigation representatives service a loan and the filing of the mortgage insurance claim," said Garner "With increased emphasis on servicing compliance by FHA, the CFPB, OCC and other regulators, now is the time to ensure that you know what to expect and have policies and procedures in place to minimize the risk to your firm and maximize your mortgage insurance claim recovery."
Collingwood's Risk Management and Compliance Division is sharing information on an ongoing basis with Collingwood clients and other industry colleagues. Its first call – "FHA Enforcement: Myths, Misconceptions and Facts", focused on FHA Enforcement, Quality Assurance and Inspector General reviews, and the Mortgagee Review Board. The second call focused on FHA Servicing Compliance with emphasis on FHA's loss mitigation program. A summary of each call is available on Collingwood's website at http://www.collingwoodllc.com.
About The Collingwood Group
The Collingwood Group (http://www.collingwoodllc.com) is a Washington, DC-based business advisory firm focused on growing clients' businesses, promoting revenue growth and increasing investment returns. The firm is led by Chairman Brian Montgomery, former Assistant Secretary for Housing and Federal Housing Commissioner, and Vice Chairman Joe Murin, former President and CEO of Ginnie Mae. Both played major roles in the federal government's efforts to address the nation's financial crisis and restore stability and liquidity to financial markets. The firm's expertise spans all aspects of Agency, non-Agency and FHA/VA housing financing programs; Ginnie Mae securitization activities; domestic and international secondary market activities and issues; primary and special servicing; full asset lifecycle vendor and talent management; and all elements of portfolio due diligence, acquisition, property management and asset disposition.
Visit http://www.directeventreg.com/registration/event/99845500 to register for the call.