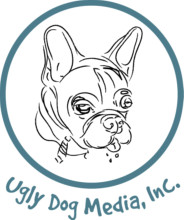 Web video is one of the most effective ways to market your company on any platform. However, it proves to be particularly helpful on crowdfunding platforms....
South Bend, IN (PRWEB) July 13, 2012
Ugly Dog Media, Inc. is facing a challenge that every small business goes through – growing pains. The fledgling marketing firm based in South Bend, IN, provides PR and marketing services to clients around the world, but their latest in-house venture, Bizipede.com, which has the potential to be one of the most powerful internet marketing resources to businesses of all sizes, requires more man power and resources; something that is often in short supply for many small businesses and startups. To address this issue, the company is getting creative.
The irony is not lost on Dan Blacharski, president of Ugly Dog Media, Inc., that the company is searching for ways to get noticed in order to create Bizipede.com, a marketing tool that helps small businesses to market themselves. The company has proved time and again that they know how to get their clients noticed in the press, and they've put those same impeccable skills to work to garner attention for Bizipede.com from CBS News' Market Watch and Yahoo News, among others.
Bizipede.com is a marketing tool that solves many vexing problems of small businesses from coast to coast. The concept was conceived through Ugly Dog Media's real world experiences, helping small businesses compete with the big dogs. Now it's an egg that's ready to hatch. However, in order to create the early beta site and subsequently the whole shebang, they need to raise money, and crowdfunding may well be the definitive answer--not just for Bizipede.com, but for many of the small businesses that Ugly Dog Media serves.
Alas, it's not easy to raise money when you don't have something tangible yet to offer. Inspired by the success of start ups that are using non-equity based crowdfunding platforms, like OUYA, which has raised millions of dollars in a matter of days, Ugly Dog Media knows that with the help of the right ingredients, timing, and audience, it is possible to fund small business projects without the help of a bank loan. As crowdfunding platforms like Kickstarter and IndieGoGo continue to prove the power of this movement away from the traditional banking system, and, as the SEC regulations on equity-based crowdfunding allow for the opportunity to not only raise capital, but create partnerships through investors around the world – this very real problem of "tangibility" is going to be at the crux of whether or not great ideas make it.
Ugly Dog Media is only too aware of the coming wave of excitement and opportunity offered by crowdfunding. They've been working to help customers and local entrepreneurs to appreciate this on a daily basis. It's an uphill battle, but they know it will get easier as more and more businesses succeed. They are holding a seminar on the topic at their office next week and they are already offering their services as marketing professionals to companies that are interested in crowdfunding their ventures. "When you only have a dream, powerful marketing materials become some of your greatest assets," said Blacharski.
That's where a good marketing video comes into play, according to Blacharski, who has been in the PR business for more than 20 years. He received his start in Silicon Valley, during the heady days of the Dotcom Boom that made many of his clients very wealthy people, and he has a keen sense of smell when it comes to trends, particularly technological ones.
"Web video is one of the most effective ways to market your company on any platform. However, it proves to be particularly helpful on crowdfunding platforms, as we're learning," Blacharski said. "Ugly Dog Media uses their resources to create crafty little videos for their clients on a daily basis, but it's more difficult to 'eat your own dog food' as we say in the ad business and do it for yourself, because the resources are only going out, not coming in. It's difficult to work for free when you're really small."
Ugly Dog Media has been working hard to help their friends and business associates to understand the importance of the crowdfunding trend, but it's a slow process. That said, some friends and associates are not only beginning to understand but are banding together to help the team create marketing resources, such as web videos, in their spare time. Some talented friends and business partners offered their services for free to help the company create a marketing video that they hope will attract visitors to their IndieGoGo site.
"We can't stop there, though," Blacharski said. "Web video is extremely useful as a marketing tool, as long as you're using it."
"We are overwhelmed with gratitude for the support we've received on this project," Blacharski added. "It's encouraging to know that there are people who believe in our ideas enough to help in anyway that they can. It's difficult to be at the forefront of something that is so huge, but others can't see it yet. Our craft is in communicating big ideas. Clearly, some people are starting to get it."
With the help of a local music duo RFP (The Red Falcon's Project) and staff members who have volunteered to work on the projects in their spare time as well as fellow creatives that believe in the project, Ugly Dog Media is putting together a series of web videos that they hope will help raise awareness and, ultimately, the funds necessary to complete their project. The first video is a standard marketing video that is slightly reminiscent of 80s TV both in style and musical accompaniment. Subsequent videos will be humorous shorts that will highlight the best of the team's creative and technical prowess.
About Ugly Dog Media, Inc.
Ugly Dog Media is a full-service commercial copywriting, marketing and public relations firm with clients in the US, Asia and Europe. Ugly Dog Media specializes in creation of high-impact content, social media, article marketing and press release campaigns, white papers and specialized newsletters, and web video. For more information, visit http://www.uglydogmedia.com.
For more information about Bizipede visit Bizipede.com or indiegogo.com/bizipede.