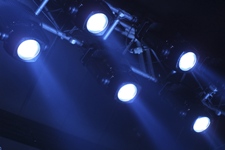 Take the stage with confidence!
Mansfield, MA (PRWEB) July 13, 2012
MockingBird Music, a music store and recording studio in Massachusetts, recently announced two upcoming summer youth camps that inspire creativity and spark a passion for performing arts.
The new Theater Camp, a week long intensive program designed to prepare aspiring actors for auditions and an acting career, runs from July 30th through August 3rd.
The Acoustic Guitar and Vocal Performance Camp, a music camp that helps youth become better onstage performers, runs from Aug 20th through Aug 24th.
The Theater Camp features a variety of themes related to acting, including audition preparation, overcoming stage fright, developing stage presence, monologue and dialogue, scene play, stage movement and optional vocal coaching for those who want to work on singing. The camp is offered to youths ages 9-17 M-F 9am-4pm, and concludes with a performance for the students' friends and family. The theater camp is led by Holly Chin, who has extensive experience teaching musical theater and theater workshops and has her own successful voice studio.
The Acoustic Guitar and Vocal Performance Camp is for youths who perform with live music either accompanying themselves or with other musicians. The camp helps students develop the skill to play the guitar and sing at the same time. Students will learn how to select music, practice songs, overcome stage fright, develop stage presence and build audience rapport. This music camp is M-F 9am-12pm and is led by instructor Brendan Lynch, a singer and guitarist who has a passion for helping young musicians perform better onstage.
In addition to creative summer camps, MockingBird Music offers instrument sales and rental, instrument repair, and classes in piano, voice, guitar, bass, drums, strings, songwriting, and recording. They also host parties and open mic nights. For complete information about all of the products and services that MockingBird Music offers or to register for a youth summer camp, visit their website at http://www.mockingbirdweb.com.
About the company:
MockingBird Music, located in Mansfield, MA and The Music Machine, located in Easton, MA are home for all things musical. Not only do they provide a variety of professional music lessons, but they also have singing lessons! MockingBird Music is directly located next to The Comcast Center. Come check the 5,000 square foot music store, lesson facility and recording studio. For more information visit their website at http://www.mockingbirdweb.com.