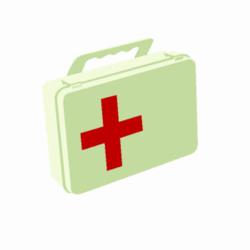 Not only can preparation reduce reaction time, but it can also prevent the loss of a loved one. Knowing what to do is your best protection and your responsibility.
(PRWEB) July 11, 2012
Summer weather is unpredictable, and with recent fires and storms across the country it is important to always have an emergency plan ready. Be sure to follow these steps provided by Rainbow International Restoration and Cleaning to have a well thought out emergency plan in place. Not only can preparation reduce reaction time, but it can also prevent the loss of a loved one.
The best way to prepare family members for any kind of disaster is to create an emergency plan. Meet with each child and discuss different types of dangers including fire, severe weather and floods. Divide up responsibilities and plan to work together as a team. Designate escape routes by drawing a floor plan of the house. Make sure children understand the drawings and mark two escape routes from each room. Post a copy of the drawings at eye level in each child's room.
Have two meeting places. Choose a specific outside location on or near the property in case of a house fire. Don't be afraid to talk about these situations with children. Kids are more likely to be able to handle the stress of the crisis when they know what to expect and what to do.
Don't forget about pets. Pets cannot take care of themselves, and if by chance they tried to find food or shelter, there is a chance of them going missing before you return home. Make a back-up plan if unable care for your pets yourself. Find a neighbor, friend or relative who can assure you all pets will be in safe hands.
Make sure everyone knows the plan. Teach all family members how to call 9-1-1. Post the emergency contacts near phones as stress can cause anyone to be forgetful. Teach each family member how to use the fire extinguisher and show them where they are kept. Install smoke and carbon monoxide detectors on each level of your home, especially near bedrooms.
Keep enough emergency supplies in the house to meet everyone's needs for seven to 14 days. Put together a kit with items that would be needed in case of evacuation. A separate kit stored in an easy-to-carry backpack or duffle bag might come in handy. Keep important documents in waterproof or fireproof containers or a bank safety deposit box.
About Rainbow International®:
Established in 1980, Rainbow International is a global franchise organization providing residential and commercial restoration and cleaning services. Recognized by Entrepreneur magazine among its "Franchise 500," Rainbow International franchisees offer a broad range of damage restoration services (ranging from water, smoke and fire damage to carpet and upholstery cleaning and deodorization) to more than 330 locations worldwide. The new Rapid Structural Drying Network of Rainbow International has established a network of elite water loss mitigation franchises across the United States. Rainbow International is a subsidiary of The Dwyer Group, Inc. For further information or to find the location nearest you, visit http://www.rainbowintl.com.