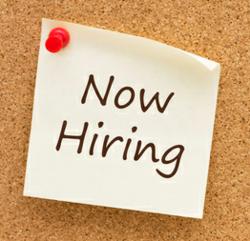 Chattanooga, TN (PRWEB) July 12, 2012
MAU Workforce Solutions is hosting a Job Fair on Monday, July 16, 2012 from 8:00AM-5:00PM to fill 100 automotive assembler positions in Chattanooga, TN. Positions pay $10-$11.00/hour. Please join MAU at the Holiday Inn- Hamilton Place, 2232 Center Street, Chattanooga, TN 37421 to interview for the open positions.
All applicants must submit to a background check and drug screen. Job fair attendees will be interviewed on a first-come, first-served basis for consideration in the available positions. Applicants are also encouraged to apply online and schedule an interview prior to the Job Fair at http://www.mau.com/chattanoogajobs. Doing so will expedite the interview process! Walk-ins are also welcome.
MAU is Hiring 100 Qualified Automotive Assemblers:
Pay Rate $10-$11/Hour
1 year stable work history required
Experience working in a process oriented environment
Ability to work in a team‐oriented environment
Willingness to learn and adapt to various job duties
Monday- July 16, 2012 | 8:00AM – 5:00PM
Holiday Inn- Hamilton Place
2232 Center Street
Chattanooga, TN 37421
MAU offers optional benefits to associates including medical, prescription, dental, vision, 401K, and life insurance. MAU Workforce Solutions provides equal employment opportunities for all applicants, regardless of race, religion, color, sex, or national origin, age, veteran status, disability or any other characteristic protected by law. MAU is an Equal Opportunity Employer.