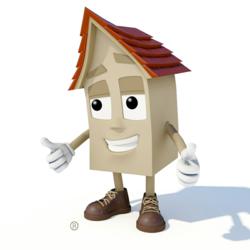 Cityflatpals.com a new flatsharing website..
london (PRWEB UK) 23 July 2012
A new flatsharing website has been launched with the aim of bringing together landlords and tenants across the UK.
Cityflatpals.com will provide a quick but specialised service for people hunting for a place to live in London and beyond.
And the team behind the property portal believe flatsharing is set to boom as the stagnant housing market and economic gloom continues to blight Britain.
The website allows owners to showcase their apartments, house shares and rent a room properties across the UK. Likewise, it also allows potential tenants seeking a place to live to showcase their profiles and availability
Flatsharing has been on the rise since the property market began to slow down in 2007. More and more people have been seeking a cheaper way to live and this has led to a boom in the rental market. This has been fuelled by fewer first-time buyers coming into the housing market and the reluctance of lenders to dish out mortgages.
Cityflatpals.com was the brainchild of IT specialist James Davidson, 41.
He said: "I own a couple of properties in London and I was fed up of rental agents charging me 10% of the rental figure to find tenants.
"We have been waiting to launch the new flatsharing portal to the market for almost a year now.
"I think this is a great time to launch it, with so many people entering the flatsharing market to save money for deposits for a new home.
"Flatsharing is a growing trend, especially in the current economic climate. There are fewer first-time buyers entering the market because the economy is struggling. People are worried about their jobs and are more cost conscious, so it makes financial sense to look for a place to share to cut down on the cost of living.
"An increasing number of flat owners are also seeking lodgers or flatmates to help with their mortgage repayments."
Cityflatpals.com brings together tenants and landlords, matching one party with the other in a way that aims to satisfy both parties in the long term.
The site is aiming to appeal to several markets including students, short-stay travellers, young and business professionals, and the self-employed where there is a high demand for short-term rental accommodation.
Since becoming an IT contractor, James has always harboured an ambition to set up his own successful business.
He said: "When I first started as an IT contractor ten years ago, the market was great and there were lots of companies looking for IT experts.
"But today it is much more difficult. Recently I was out of work for a year and I had to look for factory and catering work to pay the bills. I even worked as a catering assistant in 2010 at Deutsche Bank. I eventually managed to find work again but promised myself I would set up my own online business."
James is currently an IT contractor for Santander UK and has previously worked for RBS, Abbey, Safeway, Lloyds-TSB and Deutsche Bank in Germany.
He added: "Cityflatpals provides a service that's transparent and built on trust.
"Our approach to the flatsharing industry is different from other websites. At Cityflatpals we focus on developing long-term relationships with our customers. We believe this approach will lead to a high level of repeat business, referrals and long-term client relationships.
"We are committed to delivering the highest quality services to our customers. Because we deal exclusively in this market, we offer our customers the best choice of products and services and independent advice."
For more details go to http://www.cityflatpals.com or cityflatpals funny video channel at http://www.youtube.com/user/cityflatpals