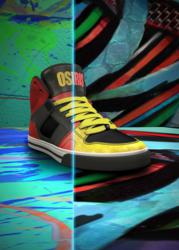 Royal Oak, Michigan (PRWEB) July 12, 2012
"With a visualization-based workflow, PictureBook 6.5 minimizes the interpretation scope during the product development process. Globally, limitless communication and efficiency between decision makers, designers and markets can be achieved. In conjunction with PowerHouse 2.5, the production of images for catalogs and e-commerce is fully automated. The end result, due to the elimination of the physical patterns, allows clients to benefit from significantly reduced variations in production costs and a significant time advantage. These are clear competitive advantages, which are as relevant in the fashion industry as they are in the automotive industry," explains Sascha Lanninger, SVP for Fashion, Sports & Luxury at RTT.
The user-friendly web interface of PictureBook simplifies project tracking and enterprise-wide decision-making for visual assets - from early product development stages to marketing campaigns. It supports not only 3D specialists, but is just as focused on the requirements of users in marketing and sales departments as well as of agencies. With version 6.5, the coordination is now also interactively possible in 3D via web meetings. PowerHouse automates rendering processes for online product catalogs, and high-circulation print productions. This provides marketing departments and agencies with significant time savings. On the basis of DeltaGen scenes, the full range of file formats of images, videos or personalized on-demand media can be produced automatically. PictureBook distributes the required 3D models in the PowerHouse rendering cloud and uses a powerful framework for monitoring the progress achieved. The flexible architecture allows the rendering processes to be scalable and can be safely used for a variety of user needs. The seamless connection to DeltaGen, the core software of RTT, guarantees a smooth process.
The main applications and features at a glance:
PictureBook 6.5
_ Intuitive and secure visual asset management
_ Examination of product representations, including sketching, commentary function and project tracking with an extended preview feature
_ Integrated reporting functions
_ Global use through replication on various server locations
_ Data access, role allocation and rights management at the highest safety level
_ Fully synchronized and secure 3D web meetings with RTT InstantMeeting
PowerHouse 2.5
_Cloud-based rendering: Visualization as a service
_Print-on-demand: 3D content server production for personalized marketing materials
_ Automated production of large media volumes
_3D real-time streaming of highly complex product models on mobile terminals
_Rendering farm
_ Advanced options for progress monitoring of renderings
About RTT
RTT is the leading, one-stop-provider of high-end software, consulting and creative services in professional, 3D visualization. As a strategic partner, RTT offers sustainable, effective and seamless process support across the entire product lifecycle with its holistic approach. As a result, products are developed faster and more cost-effectively while time-to-market is significantly reduced. Through creative, photorealistic CGI implementations RTT enables innovative sales and marketing advantages and new dimensions of emotional brand staging. The Group´s customer-base includes companies like Adidas, Audi, BMW, EADS, Electrolux, Ferrari, General Motors, Harley-Davidson, Porsche, The North Face and Volkswagen. RTT AG was founded 1999 in Munich and is listed on the Frankfurt Stock Exchange (R1T; ISIN: DE0007012205) with 534 employees at 14 offices worldwide. For more information, visit http://www.rtt.usa.com
Contact
RTT USA
Hillary Forsythe
Tel: (248) 544-4022
E-Mail: hforsythe(at)rttusa(dot)com