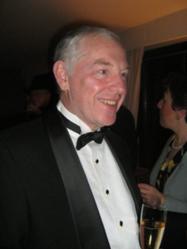 We are exceptionally pleased with the response we are receiving from clients and potential clients trusting us to help them reach their goals
London, UK (PRWEB) July 12, 2012
Global Strategy Connections Ltd is pleased to announce they and an associate have been requested by a Chinese group to locate a mine that can ship 1.1 Million Tons of Iron Ore, grade 63.5%-64.5% FE, on a monthly basis. Shipping terms are CIF Quindeo Port, China. Global Strategy Connections Ltd expects to relay several bids to the proposed buyers in the near future. Any qualified mining company, in politically stable regions interested in obtaining more information are welcome to contact Global Strategy Connections Ltd. They can request to speak with "Wayne Stanley", owner of the company, or send an eMail.
This is one more example of the success the company has had since making a commitment to expand their services in the Natural Resource and Commodity sector. Wayne Stanley a spokesman for the company said "We are exceptionally pleased with the response we are receiving from clients and potential clients trusting us to help them reach their goals. It is with humble appreciation that we are acquiring new business and finding new friends to do business with."
Three months ago, Global Strategy Connections Ltd received a challenge from a client to locate a working gold mine in North or Central America, with a NI 43-101 available for purchase. Within three weeks the company had located not one but three gold mines in Mexico, within very close proximity of each other that the owner had been convinced to offer for sale. One is a producing mine and two are ready to go into production. All have NI 43-101 reports with substantial Probable and Proven Reserves. Negotiations are proceeding and nearing completion.
Global Strategy Connections Ltd has recently been conducting a search for a new CEO for a junior exploration gold mining company. They have discovered one exceptional candidate for the position and are making plans to present the person to the company.
Wayne Stanley owner of Global Strategy Connections Ltd said "It is with great pleasure that we have the opportunity to help people and companies reach their goals. The company's greatest asset is its broad and quality network of people, each with their own specialty. We work together as friends with respect for each others contribution to helping people reach their particular goals. There is no better deal than when everyone wins. When everyone is happy with the outcome of a business deal, you know you have done the right thing. That is how we do business and we like doing business with friends."
Global Strategy Connections Ltd is a unique company, dedicated to helping people and companies Make More Money, save money and become More Efficient. They have been in the Natural Resource sector for several years, but have recently made the decision to broaden their scope of services available to this sector with unique needs.