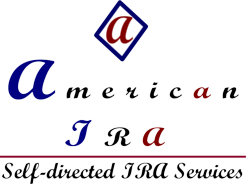 When you don't have enough funds in your self-directed IRA, non-recourse lending can be a great way to get the funds you need to close the deal on an investment.
Atlanta, GA (PRWEB) July 11, 2012
Non-recourse loans and self-directed IRAs will be explained-July 13th-joint webinar with guest speaker Matt Allen, Director of IRA Lending at North American Savings Bank. Jim Hitt, CEO of American IRA, LLC will host this information packed webinar.
Jim Hitt says, "I have been working with NASB since 2004 for my personal non-recourse lending needs and I have many clients who have used them for their non-recourse lending needs. Based on my experience and the feedback I have heard from my clients, I can tell you that NASB does an outstanding job, they are accessible, and they truly understand non-recourse lending and how it relates to investments made with self-directed IRAs. Our clients have also found Matt Allen's books on non-recourse lending to be outstanding resources for their self-directed IRA investment knowledge. Matt's expertise will be valuable to all who attend this webinar."
This webinar will cover many topics some of which are:
*Important Rules when Purchasing Real Estate in an IRA
*3 Ways to Purchase Real Estate in an IRA
*Debt-Financing
*What to do when there is not enough money in a Self-directed IRA to buy a property free and clear
*What is a non-recourse loan?
*Why use a non-recourse loan?
*Who is eligible for a non-recourse loan using their IRA to purchase rental/investment properties?
*What are the minimum down payment requirements?
*Advantages of using debt financing with a self-directed IRA
*Cash out refinance
*Property eligibility
*Income requirements for rental property
It doesn't matter if people live in Atlanta, GA or Portland, OR, all are welcome to attend this free webinar. Both American IRA, LLC and NASB are National Companies with clients throughout the United States.
Please RSVP at this link: Non-recourse loans and self-directed IRAs
About:
American IRA, LLC was established in 2004 by James C. Hitt in Asheville, NC.
The mission of American IRA is to provide the highest level of customer service in the self-directed retirement industry. Mr. Hitt and his team have grown the company to over $250 million in assets under administration by educating the public that their self-directed IRA account can invest in a variety of assets such as real estate, private lending, limited liability companies, precious metals and much more!
To learn more about American IRA, LLC and self-directed IRAs/self-directed Solo 401(k)s, please contact our office at 1-866-7500-IRA(472).
As a self-directed IRA administrator they are a neutral third party. They do not make any recommendations to any person or entity associated with investments of any type (including financial representatives, investment promoters or companies, or employees, agents or representatives associated with these firms ). They are not responsible for and are not bound by any statements, representations, warranties or agreements made by any such person or entity and do not provide any recommendation on the quality profitability or reputability of any investment, individual or company. The term "they" refers to American IRA, located in Asheville, NC.