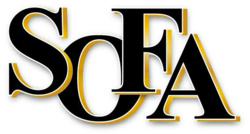 Hempstead, New York (PRWEB) July 13, 2012
An alliance has been formed to end financial illiteracy. The Society for Financial Awareness (SOFA) and SafeGuard Housing Counseling, a nonprofit HUD approved agency, a division SafeGuard Credit Counseling, have teamed up to sponsor a series of free workshops. This week's seminar is focused on Foreclosure and Understanding Your Options.
This seminar is a part of an ongoing series focused on ending financial illiteracy one community at a time. This week's seminar is presented by Mayor Wayne Hall and Board of Trustee, Tony Rosario. It is hosted by the Hempstead Public Library in conjunction with Robert Dillman, a member of SOFA, who helped organize and bring this event to the community.
Spanish bi-lingual content will be available. The seminar begins at 6:00 PM. Get there early for good seats. The location will be at the Hempstead Public Library, 115 Nichols Court, Hempstead, NY.
The Society of Financial Awareness (SOFA) is a non-profit organization that has a commitment to eliminate financial illiteracy, enlighten the public through financial education and empower individuals to take charge of their finances. SOFA is continuously looking for more platforms to spread these valuable lessons. SOFA's end all vision is to have financial education in schools, workplaces and communities across the nation, education available to everyone at no charge. Having these programs as required educational classes will ensure that all Americans are financially educated.
For more information on this event call Hempstead Public Library at 516-481-6990. For information on having a free workshop or seminar in your community or more information on SOFA please contact SOFA at 858-268-7091, sofausa.org, or facebook.com/sofausa or Robert Dillman at 516-680-6495.