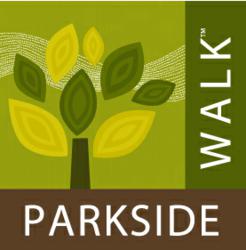 Carson, CA (PRWEB) July 11, 2012
Olson Homes, the leading developer of in-town urban living, is now pre-selling one of its newest residential communities Parkside Walk, located in Carson.
Parkside Walk will consist of 9 single family detached homes, 1,965 sq. ft., with up to 4 bedrooms, 3 baths, 2 car attached garages and large rear yards. New home prices start in the low $400's and is slated for completion in November 2012. From your new Parkside Walk home, you are just a short drive away from everything Southern California has to offer. Your life at Parkside Walk places you front and center in Carson, a gateway city perfectly situated with easy access to shops and restaurants at the South Bay Pavilion to the cities of Los Angeles, Orange County, and Long Beach.
The homes, built to exceed LEED green living standards, feature energy efficient amenities including Energy Star appliances; water efficient and lead-free faucets; highly water efficient toilets; auto shut-off motion sensors in all baths, space saving tank-less water heaters, and built-in recycle bins, among many other features.
Home tours are available by appointment only. Parkside Walk is located at 21431 South Perry Street, Carson, CA 90745. To learn more, visit Parksidewalkhomes.com. For additional information on other Olson Homes communities visit: Olsonhomes.com
The Olson Company's numerous successful urban living developments across Southern California over the last 22 years reflect its commitment to the homebuyer as top priority. With its notable homeowner satisfaction, The Olson Company has garnered prestigious Eliant Awards in six categories in 2010, including a number one ranking for the "Design Selection" experience, and second for delivering an incredible experience during the Purchase, Construction, and Customer Service phases, and ranked second for "Overall Quality" and "Sales from Referrals." The Olson Company believes in "livability," and implements a thoughtful and detail-oriented approach from concept through execution. As part of their unique approach to providing these communities, The Olson Company understands all that goes into buying a new home and provides tailored services to support the needs of homebuyers, such as financial education and continued support services.