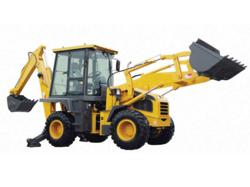 Collierville, TN (PRWEB) July 12, 2012
New lower cost hydraulic synthetic oils are now available through Dynamic Synthetic LLC. These multiviscosity oils are designed for all season use. They are also designed for energy efficiency, and foam prevention. According to Jerry Tubbs VP of Operations for Dynamic Synthetic LLC, these oils incorporate the most recent anti wear zinc additives to protect hydraulic components, as well as varnish control additives that chemically react with the building blocks of varnish to prevent its formation under high heat conditions.
These oils are recommended for use with brass metallurgy, low or high pressure vane pumps and stationary or mobile hydraulic cylinders. The oils are recommended for use with all equipment requiring the following specifications: Parker-Hannifin (Denison) HF-0, HF-1, HF-2; Vickers I-286-S, M-2950-S; DIN 51524 Parts 2&3; Cincinatti Milacron P68,P69, and P70.
Dynamic Synthetic LLC provides long drain lubricants, gear, transmission and powersports oils. The company also provides oil analysis services, and fleet maintenance consulting. Please note: all pricing on website is retail pricing. Please contact company for commercial pricing.